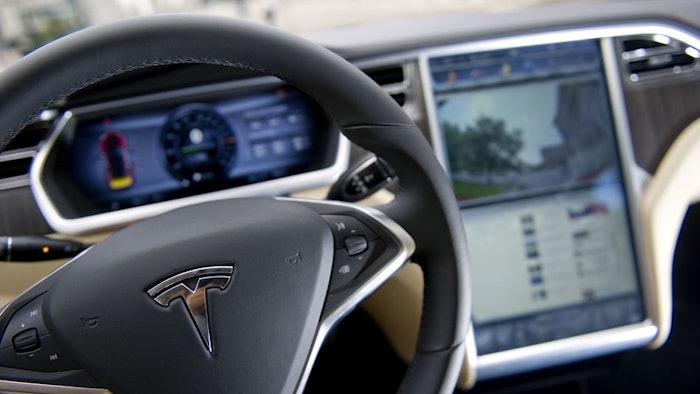 Consumer Reports on Thursday called for Tesla to disable its "Autopilot" semi-autonomous driving system as federal authorities probe the first fatal car accident involving the technology.

The influential publication, which previously lauded the performance of Tesla's luxury electric vehicles, wrote that the automaker was effectively sending mixed messages about the system's capabilities.

The report characterized the deployment of semi-autonomous technology by Tesla as "uniquely aggressive" among automakers and noted its reference to the system as a "beta-test."

Consumer Reports also expressed concern that the system allowed drivers to take their hands off the wheel but could require them to re-take control at a moment's notice -- something the magazine noted humans "are notoriously bad at."

Its editors called on Tesla to disable the system until it is reprogrammed "to require drivers to keep their hands on the steering wheel."
Other recommendations included issuing clearer guidance to drivers, bolstering safety testing prior to debuting new technology and renaming the system something other than "Autopilot."
"Consumers should never be guinea pigs for vehicle safety 'beta' programs," said Laura MacCleery, Consumer Reports' vice president of consumer policy and mobilization.

The report specifically referenced the May 7 crash that killed tech entrepreneur Joshua D. Brown in Florida when the Autopilot in his Model S was engaged and the car's sensors failed to identify a tractor-trailer turning in front of him.

Both the National Highway Traffic Safety Administration and the National Transportation Safety Board recently opened investigations into the accident.

Consumer Reports added that regulators struggled to keep up with the advance of autonomous driving systems and urged greater oversight of "active safety features."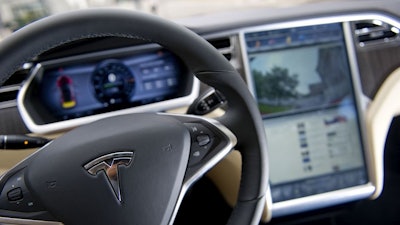 "In the long run, advanced active safety technologies in vehicles could make our roads safer," MacCleery said. "But today, we're deeply concerned that consumers are being sold a pile of promises about unproven technology."

Tesla previously indicated that that Autopilot software is designed to slow its vehicles down if they do not detect the driver's hands on the wheel.

The company also said the system has a strong safety record compared to conventional vehicles and will continue to be improved as its technology evolves.

"While we appreciate well-meaning advice from any individual or group, we make our decisions on the basis of real-world data, not speculation by media," the company responded in an email to Consumer Reports.