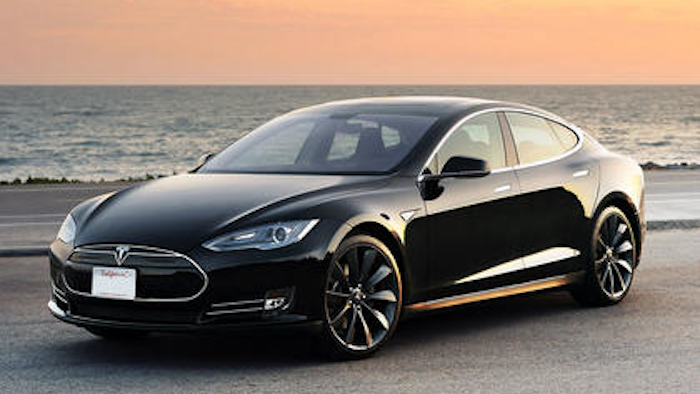 The Tesla Model S did so well on the Consumer Reports auto rating scale that it broke the charts, but owners responding to the 2015 Annual Auto Reliability Survey have reported less than excellent reliability.
That doesn't necessarily mean that the cars perform badly: 97 percent of owners say that they would purchase a Tesla again, and some of the performance problems were minor, such as squeaking in the body or sunroof. One respondent wrote "The car is so very silent when driving that minor squeaks and rattles that you wouldn't be able to hear in a gasoline engine car become very annoying."
Most of these problems fall under Tesla's four-year/50,000 mile all-inclusive warranty, and owners report that service has been quick and effective.
"A minor amount of play developed in the differential gears. Tesla replaced the entire drive system. Remarkable service!" another owner wrote.
Of the owners who have reported problems, the majority have trouble with the drivetrain, power equipment, charging equipment, the touch screen on the center console and various squeaks, rattles and leaks. Other report inoperable wipers, leaking battery cooling pumps, out-of-alignment trunk and hatchback latches and persistent wheel-alignment issues.
The consumer responses have shifted Consumer Reports' score for car problem rates from "average" to "worse-than-average," which also removes from it the "recommended" designation. Specifically, Consumer Reports has lowered the climate control, steering and suspension scores for the Model S in reaction to the poll.
Also, the futuristic door handles, which pop out when the driver approaches the car, tend not to "present" themselves, which has caused some drivers – including the Consumer Reporters team – to be effectively locked out.
Other high-end cars have seen their reliability score fall as they age, including the BMW X5 and 5 Series and the Chevrolet Corvette.
"Close communication with our customers enables Tesla to receive input, proactively address issues, and quickly fix problems," a Tesla spokesperson told Consumer Reports in an email. "Model S over-the-air software updates allow Tesla to diagnose and fix most bugs without the need to come in for service. In instances when hardware needs to be fixed, we keep the customer's convenience and satisfaction top of mind."