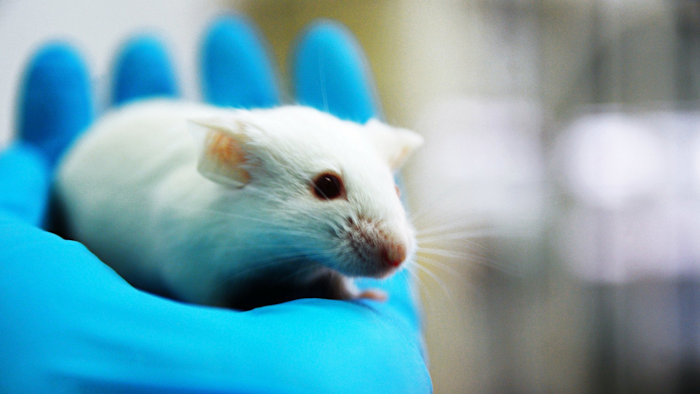 Last year, both the House and Senate passed versions of reform to the decades-old Toxic Substances and Control Act. Now, members of both chambers are in negotiations to hammer out a new version that reconciles differences between the two bill.
Earlier this month there were indications that negotiations were nearly complete. But now there signs the process could be running into trouble.
Recently, 39 House Democrats wrote a letter to Rep. Frank Pallone (D-N.J.), a ranking member of the House Committee on Energy and Commerce, saying that they are "concerned that the animal testing language is still not reconciled."
The House bill does not address the issue of animal testing. But according to Bloomberg BNA, the Senate bill includes rules that aim to reduce toxicology testing on animals and instead use:
existing toxicity studies;
emerging types of toxicity tests such as computer-based toxicity predictions and automated cell-based toxicity assays;
phased-in testing strategies;
the formation of industry consortia that jointly conduct testing; and
new types of tests as they are developed and found to be scientifically reliable and relevant.
The Senate's animal-testing language has earned support from several NGOs such as the Environmental Defense Fund, and according to the letter from House Democrats, is in line with chemical regulation policies of foreign governments, including the EU.
While it is unclear if the animal testing language will make it into the bill, Pallone had previously objected to the Senate animal-testing provisions.
Now it is unclear if Pallone will have any further role in negotiations at all.
Just yesterday, Pallone and Rep. Paul Tonko (D-N.Y.) said that the negotiations have resulted in a draft bill that's worse than current regulations. Because the talks are happening behind closed doors, it was unclear what aspects of the bill the Congressmen were unsatisfied with.
Both Democrats indicated that they are pulling support for the bill.
But others involved in the negotiations said they plan to move ahead without the support of Pallone and are still hoping to have a bill on Obama's desk before the Memorial Day recess.