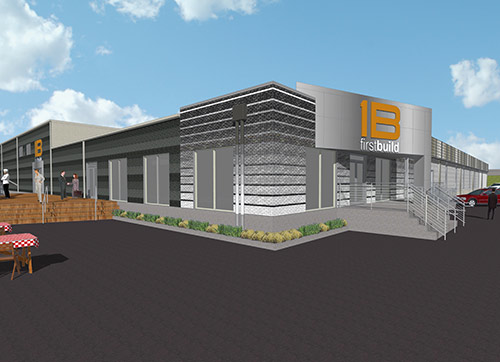 Check out some of this week's top headlines from across Manufacturing.net, from the fallout from a lawsuit against GE picking Louisville for its micro-factory to an explosion and fire at a Tennessee ammunition plant.  
1 Killed In Blast At Tenn. Ammunition Plant
NASHVILLE, Tenn. (AP) -- An explosion and fire at a Tennessee plant where ammunition is made has killed one person and left three others injured.
Bureau of Alcohol, Tobacco, Firearms and Explosives spokesman Michael Knight says rescue workers were called Wednesday afternoon to a blast at the Rio Ammunition plant in McEwen, about 55 miles west of Nashville.
Knight says agents are still trying to determine exactly what happened. Continue reading...
---
Lawsuit: GM Intentionally, Systematically Concealed Defects
ATLANTA (AP) -- Parents of a Georgia teenager who suffered a severe brain injury in a 2009 car crash say General Motors knew of a defect in her car but took steps to conceal it.
In a federal lawsuit filed Friday in U.S. District Court, Alexina and William Van Pelt of Evans say a defective key system in their daughter Haley's 2003 Saturn Ion caused the key to move from the "run" to "accessory/off" position, shutting the engine off and causing her to lose control and smash into a tree.
The lawsuit adds that Haley has incurred more than $1 million in medical bills. Continue reading...
---
GE Selects Louisville For First 'Micro-Factory'
GE announced today that it would build its first micro-factory, which it is calling FirstBuild, in Louisville, Ky., where GE Appliances' headquarters is located. The facility will be located on the University of Louisville (UofL) Belknap Campus, and is scheduled to open this summer.
The micro-factory philosophy aims to bring an open platform and co-creation to the appliances market so that the company can create the products that consumers want at an accelerated pace. FirstBuild will utilize the local talent in engineering and advanced manufacturing to build a network of on-site community members.
This announcement is part of an earlier agreement with Local Motors, a company that develops open-source hardware, to create what GE is calling "a new model for the manufacturing industry." The company uses enthusiasts, hobbyist innovators and professionals to both increase development speed and make products that consumers actually want. Continue reading...
---
Vacuum Designer Dyson To Take On Dirty Rivers
James Dyson, who is perhaps best-known for his series of expensive and intricately-designed vacuum cleaners, is now hoping to bring some of that same "cyclone" technology to a vehicle that would trawl rivers for garbage.
The M.V. Recyclone barge, which is still in the concept phase, would use large nets to trap plastic and other garbage floating on a river's surface. Hydraulic winches would wind these nets in and out. A suction system, borrowing that tech from the household vacuum, would then pull in the waste and shred it. Different grades of plastic would then be separated by a cyclone system, which would make the end result easier to process.
In an email with Fast Company, Dyson said: "By skimming a highly concentrated flow of larger sized plastics in polluted rivers, the M.V. Recyclone would effectively mine a major source of the pollution before it reached the sea." Continue reading...
---
Big Boy Steam Locomotive Coming Back To Life
CHEYENNE, Wyo. (AP) -- In its prime, a massive steam locomotive known as Big Boy No. 4014 was a moving eruption of smoke and vapor, a 6,300-horsepower brute dragging heavy freight trains over the mountains of Wyoming and Utah.
It's been silent for half a century, pushed aside by more efficient diesels, but now it's coming back to life. The Union Pacific Railroad is embarking on a yearslong restoration project that will put No. 4014 back to work pulling special excursion trains.
"It's sort of like going and finding the Titanic or something that's just very elusive, nothing that we ever thought would happen," said Jim Wrinn, editor of Trains, a magazine that covers the railroad industry. Continue reading...
Every Friday, we will be rounding up the most popular news items of the week based on site traffic. Feel free to share your thoughts, questions or concerns by sending an email to amy.lawrence@advantagemedia.com.