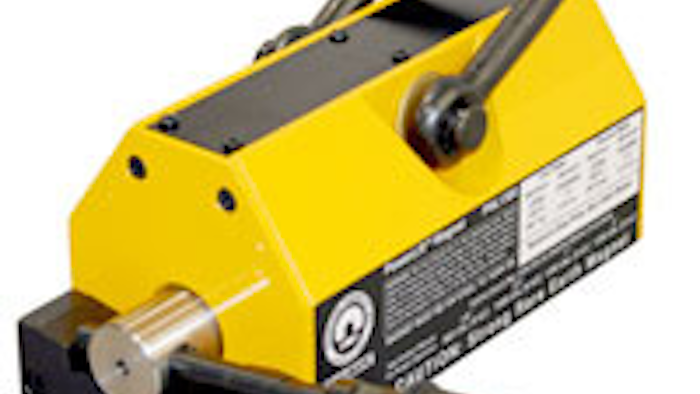 Industrial Magnetics Inc. has increased the lift capacity on their line of PowerLift™ lifting magnets and included a RFID chip for maintenance tracking and reporting. According to the company, the improved magnets:
Give the user the ability to turn the magnetic circuit on/off manually with a positive "lock-on/off" handle mechanism, which ensures that the magnet is fully engaged for safe lifting and also prevents accidental disengagement to the "off" position.

Are one of the strongest "strength-to-size" magnets, and still maintain a 3:1 design factor ratio.

  

Encourage safe and appropriate use of the lift magnet given the many factors that can contribute to less than ideal lifting conditions, such as dirt, paint, scale or rough surface texture on the load or improperly maintained poles on the lift magnet itself.

 

Feature an embedded RFID (radio frequency identification) chip, which is used to identify each unique magnet as it relates to the recorded documentation of any maintenance and/or scheduled calibration performed on the unit, giving you an electronic history of the product.