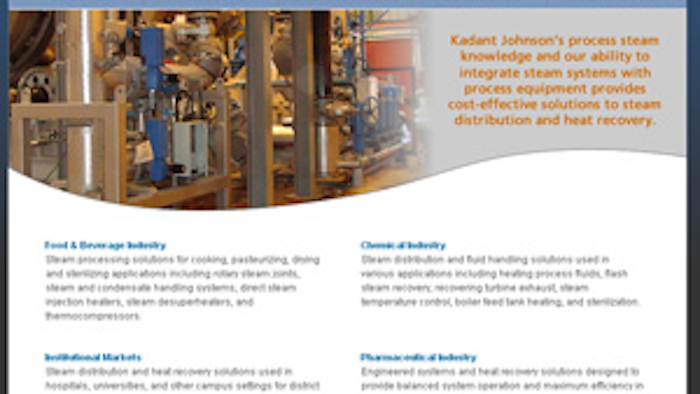 Kadant Johnson Inc., a subsidiary of Kadant Inc., has announced the launch of a new steam-specialty products website, www.KadantSteamSolutions.com. According to the company, the website:
Includes product and application details for steam-handling and distribution.

Focuses on steam-jet thermocompressors, direct-steam-injection heaters, pressure-powered condensate pumps, and desuperheaters for the food, chemical and pharmaceutical industries.