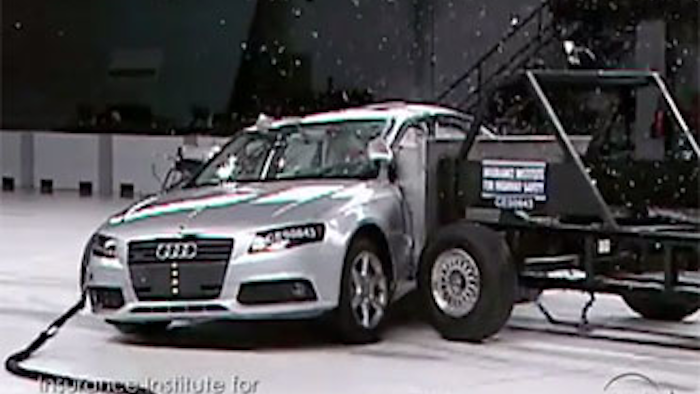 A recent study by the Insurance Institute for Highway Safety (IIHS), which looked at large-sales volume vehicles between the 2008 and 2011 model years, indicates that small, cheap cars are the most risky in a serious accident.
In a USA TODAY article, IIHS spokesman Russ Rader clarifies that cost wasn't a big factor. "The highest death rates are in the smallest, lightest vehicles," he says, once again showing that greater mass makes a difference in the physics of a crash. "It's Packaging 101: If the occupant compartment stays intact, the seat belts and air bags can do their jobs."
The study found that the four-door versions of Kia Rio, Nissan Versa and Hyundai Accent had the highest rates of driver deaths per 1 million registered vehicles. For the Rio, for instance, it was 149 deaths per 1 million over the 3 year study period.
Take a look at this report from CBS News on the IIHS safety test:
Here's the list of models with the highest death rates. Numbers represent driver deaths per 1 million over the years studied, from 2009 to 2012:
1. Kia Rio four-door, 149
2. Nissan Versa, 130
3. Hyundai Accent four-door, 120
4. Chevrolet Aveo, 99
5. Hyundai Accent two-door, 86
6. Chevrolet Camaro, 80
7. Chevrolet Silverado 1500 Crew, 79
8. Honda Civic two-door, 76
9. Nissan Versa hatchback, 71
10. Ford Focus, 70
---
More from MBTMag.com
Fed Sees Strengthening Economy, Stays 'Patient' On Rates
Hershey Dips Into Meat Market With Krave Jerky
Mobile Provider TracFone To Pay $40M In Federal Settlement
Explore more news
here
.