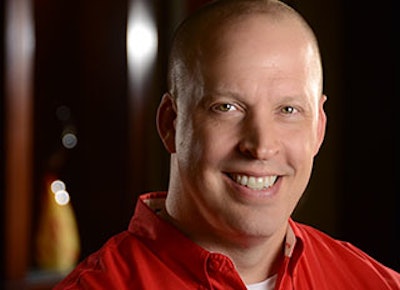 Although cloud computing has been a hot topic across almost every industry for quite some time, it is only recently that manufacturers have begun considering abandoning their traditional, on-premise solutions and embracing the cloud. If you are like any other manufacturer, this transition probably seems daunting. How much will it cost? Are my data secure on the cloud? Will my IT resources be able to support the new system?
There is no need to fear — transitioning to cloud-based technology is actually a huge step towards improving manufacturing operations not only at the plant level, but also throughout the entire enterprise. Still not convinced? To ease your mind, let's look at some of the key benefits the cloud offers manufacturers.
1. Cost Avoidance
Naturally, cost is one of the primary concerns for companies considering the cloud. However, when determining whether a cloud-based system is more cost effective than an on-premise solution, companies often make the mistake of comparing the month-to-month, recurring cost of the cloud with the upfront capital expenditure on purchasing licenses. This is actually an inaccurate comparison, as you are only considering the costs of licensing and not the numerous additional expenses associated with on-premise solutions that you'll end up avoiding altogether. This includes purchasing, installing, maintaining and upgrading servers, databases and other infrastructures. So, over time, a cloud solution is actually much more cost effective than an on-premise solution — and who doesn't want to save money?
2. Better Allocated IT Support
While eliminating much of your maintenance and infrastructure costs with a cloud solution is a good thing, your IT staff may think otherwise. If you don't need onsite maintenance or upgrades, do IT jobs disappear? In actuality, an on-premise IT staff is still needed, but they are now focusing on more strategic initiatives. You can also centralize your IT team in one location, which requires less maintenance and support because updates are installed once and immediately applied to every plant, saving costs and creating new efficiencies. This is especially beneficial when plant numbers start getting higher. Also, a cloud deployment is supported by the cloud vendor, relieving IT of the ultimate responsibility of upkeep for the system. This can greatly reduce the workload of IT personnel who are stretched too thin, freeing them up to focus on more pressing initiatives. Your IT staff will end up thanking you!
3. Visibility through Standardization
Consider the following scenario. A food manufacturer finds that it is putting 13 oz. of product into a 12 oz.-labeled package, meaning that the company is giving away an ounce per package. This amount quickly adds up, negatively affecting the bottom line. To understand the origin of the overfill issue and make adjustments, an executive at that manufacturing company might want to examine data across multiple plants. However, if each plant has its own database, information is siloed and nearly impossible to aggregate to obtain insight. Also, if each plant uses different naming conventions in the system — for example, plant A uses the label "net weight," plant B used "weight-net," and plant C uses "final weight" — the task at hand is even more complicated. If executives want to see those net weights, they must go to each database, one by one, to pinpoint the problem. Fortunately, a cloud solution provides visibility through standardization, as data reside in a single database across the enterprise and naming conventions are uniform. This gives organizations high-level, holistic visibility, which is especially beneficial for companies that are looking to clearly identify areas for improvement across global operations.
4. Securing the Data
When considering the cloud, many manufacturers are concerned with the safety and security of critical company data. Rest assured — research shows that the cloud is actually more secure than an on-premise solution. The same high-level encryption technologies that are applied by banking institutions are now applied by most third-party on-demand vendors. In fact, in its 2014 "Cloud Security Report," Alert Logic revealed that out of 2,212 organizations across multiple industries, 56% of on-premise users suffered malware attacks, while only 11 percent of on-demand users did over the course of six months.
Of course, there are some companies who must abide by federal and legal requirements that dictate that they must control their data within their own four walls, preventing them from considering a cloud-based system. Instead, it is possible to deploy a private cloud solution that meets with these regulations. With a private cloud, an organization must invest in its own infrastructure, servers, databases, maintenance and IT staff.  Although these are additional costs, the company is still able to reap the benefits of a cloud system, as data are hosted in a single, centralized location, rather than having separate on-premise deployments. The proportionate amount of expenses is extraordinarily low compared to supporting infrastructure at each of the multiple plants, and the data are still secured within the company's own four walls.
5. Supply Chain-wide Optimization
If an organization truly wants to improve overall quality, it must look at its entire supply chain.With the power of the cloud, manufacturers can deploy their enterprise quality systems to not only their own plants, but also to vendors and suppliers. All you need is an Internet connection, and you can see real-time data from any vendor or supplier in the world — before product even ships — and take corrective action if a problem arises. This greatly reduces the amount of risk, inefficiencies and costs that stem from faulty products. On the shipping end, if a defect is found, a delivery driver can log on via mobile device and directly input details about the defect into the organization's database. Instantaneously, the manufacturer's engineering and quality professionals can determine the defect's source, such as packaging, and have the intelligence necessary to make improvements and optimize manufacturing processes.
Organizations today have a tremendous amount of data at their disposal. What you need now is actionable, Manufacturing Intelligence. With enterprise- and supply chain-wide visibility through the cloud, data become extremely powerful. If manufacturers can aggregate and summarize these data, they can then extract meaningful information to find the greatest opportunities for optimal cost savings, efficiency and product quality.
Doug Fair is the chief operations officer at InfinityQS.
---
To read more manufacturing and technology news, sign up for our newsletter. You can also follow Manufacturing Business Technology on Twitter @MBTwebsite.