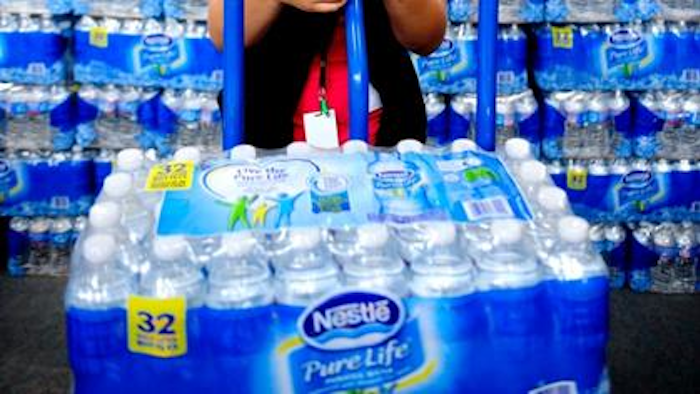 Opponents of a proposed bottled water plant in Oregon hope to stop the project at the ballot box.
Nestlé, the nation's largest bottled water seller, for years sought access to a state-owned spring near the Columbia River and planned to build a bottling plant in nearby Cascade Locks.
The proposal secured approval from both state wildlife authorities and local officials, but some critics decided to take a different approach when letters and hunger strikes proved ineffective.
This month, a group called Local Water Alliance filed a ballot initiative to ban commercial bottled water operations of more than 1,000 gallons per day in Hood River County.
Organizers need signatures from 664 county residents to put the question to voters. If the referendum reaches the ballot and is ultimately approved, they say it would be the first such measure in the nation and could serve as a catalyst for other communities.
"When your county is facing record drought conditions, the idea of sending millions of gallons of water a year out of the county in mountains of plastic piled on the back of trucks seems particularly irresponsible," said Ed del Val, the group's president.
The signature threshold, however, isn't the only hurdle facing the group. Cascade Locks only makes up a small fraction of the county, and voters in the area could be keen to add jobs in a community with nearly 20 percent unemployment.
"This is an economic development question," said Cascade Locks City Manager Gordon Zimmerman. "We could use the jobs, the increased tax base and the utility revenues."
The Nestlé project still needs approval from state water officials; a preliminary decision from that agency is expected soon.
The referendum effort follows protests of Nestlé's Sacramento bottling plant earlier this year as California faces an unprecedented drought.