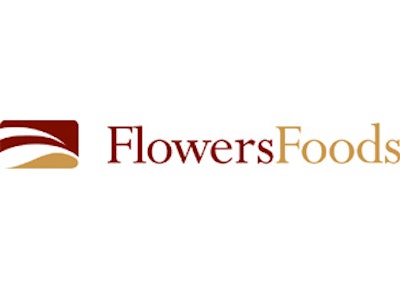 THOMASVILLE, Ga. (AP) — Flowers Foods Inc.'s second-quarter profit rose 64 percent after a big boost from the baked good maker's recent acquisitions of Sara Lee and Lepage brands.
Sales volumes increased 22 percent, with about half of that increase coming from its acquired brands, Flowers said Tuesday.
Flowers has been bulking up over the past year. Since July 2012, it's bought Sara Lee and Earthgrains brands for sliced breads, buns and rolls in California, Lepage brands including Country Kitchen and Barowsky's and former Hostess Brands assets such as Wonder and Nature's Pride.
The Thomasville, Ga., company's net income in the quarter ended July 13 came to $46.5 million, or 22 cents per share, up from $28.4 million, or 14 cents per share, in the same quarter of 2012. Excluding acquisition-related costs, the company said it posted an adjusted profit of 24 cents per share for the recent quarter.
Revenue increased 32 percent, to $898.2 million from $681.6 million.
The results beat Wall Street predictions. Analysts, on average, expected a profit of 23 cents per share on $860.6 million in revenue, according to FactSet.
For the full year, the company said it expects to post an adjusted profit of 92 cents to 98 cents per share on $3.79 billion to $3.82 billion in revenue. Analysts expect a profit of 97 cents per share on $3.7 billion in revenue.
Shares rose 21 cents to $23.73 in morning trading. The company's shares have risen 52 percent this year.