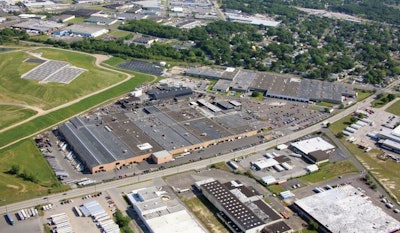 A New Jersey aluminum manufacturer laid off some 13 percent of its union workforce after federal workplace safety regulators proposed nearly $2 million in fines for dozens of recent violations.

Aluminum Shapes LLC characterized the penalties from the Occupational Safety and Health Administration as "onerous" and said that it was forced to reverse much of the growth in its workforce over the past two-plus years.

"The size of OSHA's fine as it stands today has forced the company to take these extreme measures," the company said in a statement, according to the Courier-Post.

The cuts included 51 union workers as well as 10 front-office staff.
A January inspection by OSHA staff identified 51 safety and health violations at the Delair, N.J., facility and found two recent cases in which employees were hospitalized. One worker experienced burns from repeated chemical exposure, while another became caught in a metal fabrication machine and suffered a broken pelvis.

Authorities also noted that Aluminum Shapes was repeatedly cited for OSHA violations in past years.

"Despite its lengthy OSHA history, Aluminum Shapes still does not comply with federal safety and health standards. These hazards leave workers vulnerable to the risk of serious injury and possible death," OSHA area director Paula Dixon-Roderick said in a statement announcing the citations.

The company is contesting the agency's findings but reiterated last week that it is investing in "safer production processes and equipment" at its plant.

Reports last year also linked Aluminum Shapes to a Commerce Department investigation of an alleged scheme to evade U.S. tariffs on Chinese-made aluminum.