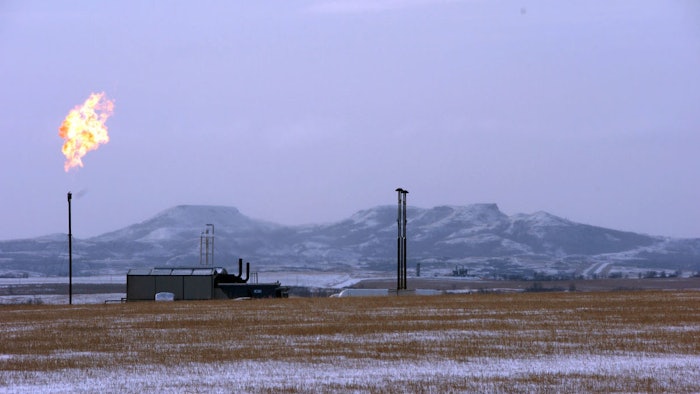 Oil and natural gas operations in North Dakota and Montana leak about 275,000 tons of methane each year, according to a newly published study.

Researchers, however, reported that the number is less than projections from the Environmental Protection Agency, as well as estimates from satellite measurements, for the Bakken region.

The study, published in the Journal of Geophysical Research: Atmospheres, was conducted using air samples taken by a National Oceanic and Atmospheric Administration aircraft in May 2014.

Scientists took samples both upwind and downwind of oil and gas production facilities and evaluated whether the methane in the samples came from energy production or from livestock feedlots and other activities. The majority, the study found, came from drilling operations.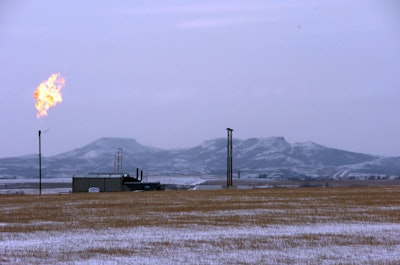 The measurements were taken at a time when the Bakken accounted for one-eighth of all U.S. crude oil production. Plummeting crude prices in late 2014, however, hit North Dakota particularly hard.

The study is one of several designed to evaluate the atmospheric impact of domestic oil and gas production. Methane, the primary component of natural gas, is a much more potent greenhouse gas than carbon dioxide.

The research already showed a wide variety of emissions levels depending on geography, and scientists said that the latest numbers could help improve the accuracy of existing emissions estimates.
"Policymakers need good data to make good decisions," said NOAA scientist Tom Ryerson.
"As we transition from coal to natural gas and other sources of energy, it's important that we understand the climate impacts of the fuel choices we're making."