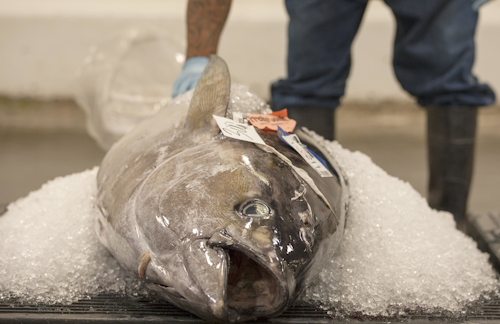 A recent study found that although fish populations in the world's oceans showed evidence of industrial and agricultural pollutants, concentrations of those chemicals in fish declined in recent decades.

The analysis, published by in the journal PeerJ by researchers at San Diego's Scripps Institution of Oceanography, reviewed hundreds of scientific studies of seafood published between 1969 and 2012.

Scientists found that chemical levels could vary by as much as 1,000 times in different fish populations, but that those concentrations, on average, fell by 15 to 30 percent per decade since the 1980s.
"The typical fish that you consume today can have approximately 50 percent of the concentration of most [persistent organic pollutants] when compared to the same fish eaten by your parents at your age," said lead author Lindsay Bonito.
In addition, the average levels of those chemicals were at or below the thresholds established by the U.S. Environmental Protection Agency. Older chemicals like mercury or polychlorinated biphenyl matched EPA limits, while DDT levels were lower.

Although the results suggested that global responses to potentially harmful chemicals were achieving results, the analysis said that chemical concentrations remained high.

In addition, researchers warned that without similar action toward newer chemicals — including flame retardants or coolants — concentrations of those contaminants would increase.

"The takeaway message is that consumers should be very concerned about both 'legacy' and modern-day toxins in seafood," said Jacob James, managing director of the Waitt Foundation, which funded the study.