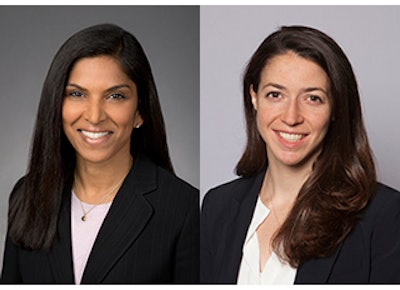 The Food and Drug Administration ("FDA") Food Safety Modernization Act ("FSMA") was signed into law on January 4, 2011. With this sweeping legislation, Congress sought to improve FDA's ability to prevent, detect, and respond to food safety problems and foodborne illness outbreaks.  As part of its implementation of FSMA, on January 16, 2013, FDA issued a proposed rule entitled Current Good Manufacturing Practice and Hazard Analysis and Risk-Based Preventive Controls for Human Food.[1] This proposed rule would, among other things: (1) modernize the current good manufacturing practice ("cGMP") requirements for human food; and (2) require registered food facilities to establish and implement hazard analysis and risk-based preventive controls for human food.  The comment period for the proposed rule closed in late 2013. 
FDA received numerous public comments expressing concern with certain key definitions that would directly impact the coverage and scope of the proposed rule, and on issues related to supplier verification, product testing, and environmental monitoring.  On September 29, 2014, FDA issued a supplemental proposed rule on preventive controls for human food in an effort to address some of these concerns, and to make the original proposal more flexible, practical, and targeted.[2]  Some of the more notable modifications are discussed below. 
Exemptions to the cGMP and Hazard Analysis and Preventive Controls Requirements
The original and supplemental proposed rules contain several key exemptions to the cGMP and hazard analysis and preventive controls requirements.  For example, the rules would expressly exempt: (1) facilities engaged solely in the "storage of raw agricultural commodities (other than fruits and vegetables) intended for further distribution or processing" from the hazard analysis and preventive controls requirements; and (2) "the holding or transportation" of raw agricultural commodities from the cGMP requirements.  Facilities that are "solely engaged in the storage of packaged food that is not exposed to the environment" would be subject to less onerous, modified hazard analysis and preventive controls requirements rather than the full requirements.  Establishments that qualify as "farms" would be exempt from both the cGMP and hazard analysis and preventive controls requirements because they are not required to register with FDA as food facilities.  In the case of both holding/storage facilities and farms, the definitions of "packing" and "holding" are essential to determining whether a facility falls within the exemptions.
Numerous comments raised concerns that activities normally conducted at farms and establishments such as warehouses or grain elevators, to safely store food or prepare it for distribution, may fall outside the definitions of "holding" or "packing."  These activities include breaking down pallets, affixing labels, assembling sales kits, fumigating product, or cleaning product by sifting, sieving, or screening it.  In response, FDA proposed to revise the definitions of "holding" and "packing" to include certain incidental activities.  Specifically, "holding" was amended to include "activities performed incidental to storage of a food (e.g., activities performed for the safe or effective storage of that food and activities performed as a practical necessity for the distribution of that food (such as blending of the same raw agricultural commodity and breaking down pallets))."  Similarly, "packing" was revised to include "activities performed incidental to packing a food (e.g., activities performed for the safe or effective packing of that food (such as sorting, culling, and grading))."  The definition of "farm" was also expanded to include farms that pack and hold raw agricultural commodities grown on another farm not under the same ownership.  These revised definitions would permit holding/storage facilities and farms to engage in a more expansive list of activities without losing their exemptions.
Defining Hazards to Anticipate
Commenters suggested that using the HACCP term, "hazard reasonably likely to occur," to define those events that a facility should anticipate, may erroneously suggest that all necessary preventive controls must be established at critical control points.  To avoid any confusion, FDA proposed a new term: "significant hazard."  This new term is intended to clarify that controls should be based on both probability and severity of the hazard, and that manufacturers subject to the rule would have flexibility to determine where to implement controls.
New Product Testing, Environmental Monitoring, and Supplier Verification Requirements
In its original proposed rule, FDA did not propose specific provisions for product testing, environmental monitoring, and supplier verification, but instead requested comments on the appropriateness of establishing such requirements.  The supplemental proposed rule includes new provisions governing all three areas that are intended to be flexible and risk-based.
Specifically, in order to verify the implementation and effectiveness of preventive controls, registered food facilities would be required to, as appropriate to the facility, food, and the nature of the preventive control: (1) conduct product testing for a pathogen, appropriate indicator organism, or other hazard; and (2) in circumstances where contamination of a ready-to-eat-food with an environmental pathogen is a significant hazard, conduct environmental monitoring for a pathogen or appropriate indicator organism by collecting and testing environmental samples.  Registered facilities would also be required to have written procedures for such testing, corrective action procedures to address any identified issues, and maintain any associated records.
The supplemental proposed rule also includes detailed supplier control provisions.  As a threshold matter, supplier controls would be necessary when a receiving facility identifies a significant hazard related to raw materials or ingredients, and that hazard is controlled by the supplier or another upstream provider.  The requirements of a supplier program would be two-fold.  A receiving facility would need to: (1) verify that materials are indeed coming from an approved supplier; and (2) verify that the supplier is in fact controlling hazards as required. 
The supplemental proposed rule would generally permit the receiving facility to determine an appropriate supplier verification activity (i.e., onsite auditing, sampling and testing, review of supplier food safety records, or some other risk-based verification activity) based on the facility's evaluation of the food and supplier risks (such as the nature of the raw material and the supplier's compliance and performance history).  Annual on-site auditing would only be required when there is a reason to believe that a hazard will cause serious adverse health consequences or death to humans or animals, the hazard is controlled by the supplier, and the receiving facility did not establish that some other supplier verification activity and/or less frequent auditing would adequately address the risks.  The proposed provisions related to supplier programs generally align with FDA's proposed foreign supplier verification program requirements.[3]
Conclusion
The comment period on the supplemental proposed rule on preventive controls for human food closed on December 15, 2014.  Under a court order, FDA is expected to issue the final rule by August 30, 2015.  The proposed deadline for compliance with the final rule is one year from publication for most businesses, but two years for "small businesses," and three years for "very small businesses."  Food facilities should begin evaluating their existing cGMP and preventive controls systems in light of the proposal, and start to develop procedures and infrastructure to support compliance. 
[1] 78 Fed. Reg. 3646 (Jan. 16, 2013).