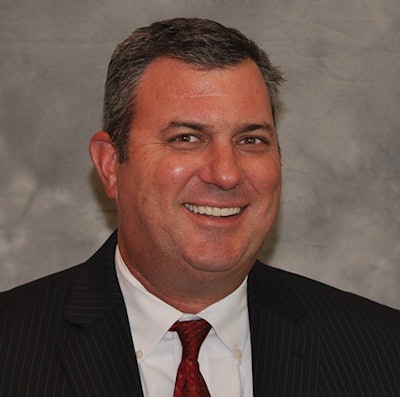 As the national economy gains momentum, industries like manufacturing and construction are migrating South to take advantage of states' right-to-work statuses. At the same time as these industries are growing in the South, the average age of workers getting higher and the interest level from students is waning. I recently had the chance to talk about these and other trends in manufacturing and construction with Dan Parkinson, Industrial Market Sector Leader at Brasfield & Gorrie, one of the largest privately-held construction firms in the country.
--
Bridget Bergin (BB): The U.S. has seen a Southward migration of the manufacturing and construction industries. Why are major manufacturing and construction companies moving to Southern states, which states have seen the most growth, and how do you see this trend impacting the U.S. manufacturing industry overall?
Dan Parkinson (DP): From a macro-level, it is plausible that right-to-work states, state tax incentives, and cheaper utility costs contribute to the attractiveness of southern states for manufacturing operations and new construction projects, especially when juxtaposed against the traditional union strongholds in the North. It is also likely that officials in South Carolina, Tennessee, Georgia, and Alabama are offering these factors as compelling reasons for manufacturers to relocate to their states.
By some accounts, the outlook for new construction activity in the manufacturing sector is positive. Following a survey of senior manufacturing executives, Boston Consulting Group reported that an increasing number of U.S. companies are "reshoring" their manufacturing operations and bringing new construction back to the U.S. from overseas. According to the survey, approximately 20% of companies with annual sales of $1 billion plan to bring their operations stateside from China this year. The executives also indicated that they expect manufacturing in the U.S. will account for nearly half of their total production over the next five years.
BB: According to the Bureau of Labor Statistics, manufacturing employment in the South is growing while the labor force in the North isn't keeping pace. What difference between the regions do you credit with this disparity, and what can states in the Northern region do to grow their manufacturing employment?
DP: Workers will go where the work is, especially in construction and manufacturing fields.
BB: While opportunities for employment are an important factor, they aren't the only factor. The interest in the field from young adult students is shrinking. Why do you think this is, and what can be done to attract skilled young people to the manufacturing and construction sectors?
DP: It is imperative that the construction industry connect with the next generation of workers by the time they enter high school, if not sooner. We also need to become savvier about how to reach these students. Technology will be a great help in this regard.
Unfortunately, the construction industry is challenged by an unflattering perception that our jobs are backbreaking and require non-skilled labor. The truth is, today's construction jobs rely greatly on technology, and incorporate the use of computers, smart phones, tablets, industry-specific software, lasers, drones, 3D modeling, GPS, and electronic blueprints, from start to finish. Additionally, many jobs require understanding of advanced math and science, as well as technical skills to perform competently.
Our industry can benefit from the generation of workers who have grown up playing video games and understanding technology applications. For example, the hand to eye coordination that many people have developed while playing video games may complement positions that require dexterity, such as mobile crane operators.
BB: As an Industrial Market Sector Leader, what other trends have you observed in the manufacturing and construction industries?
DP: There is a growing number of "lease back" deals in which the developer identifies a flagship tenant and may have additional long-term tenant lease agreements planned or secured. Another trend involves the growing demand for value analysis. Cost-conscious clients are requesting this information before a project can move forward. In these instances, the general contractor must become more creative to lower expenses. At Brasfield & Gorrie, we work directly with suppliers and subcontractors to drive costs down. Additionally, we are taking a LEAN approach to every project, beginning with the estimating phase and all the way through the implementation of the project.
BB: Do you anticipate any challenges emerging from these trends in the future? What can be done to ensure strong sectors going forward?
DP: It is challenging when monetary savings are the top priority for project development plans, rather than first-to-market or expansion and flexibility strategies. Clients are becoming more comfortable with extending the life of a project to save money. In the past, we strived to complete manufacturing projects so that clients could get products to market by a certain date or before their competition did.
Our greatest challenge, now and in the future, is to provide the high quality projects that our owners expect, while driving costs down. Despite the challenges, general contractors are adapting quickly in an effort to remain competitive in this high-growth sector.
--
In an effort to raise the interest and awareness for construction and manufacturing in younger demographics, Brasfield & Gorrie has recently announced a partnership with the Birmingham Education Foundation. Birmingham Education Foundation works to connect students with local corporations, such as Brasfield & Gorrie, to give students exposure and inspire them to explore a career in construction and related industries.