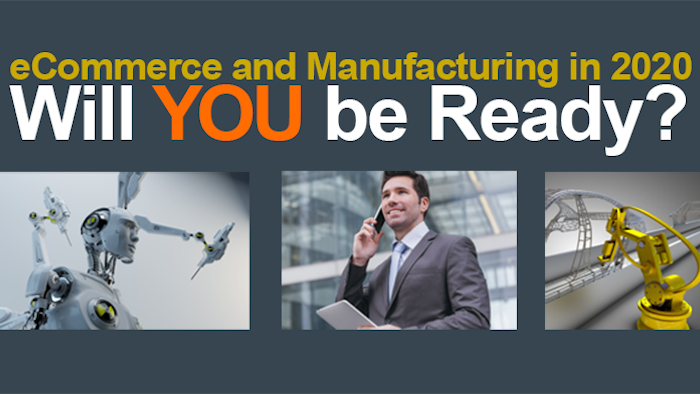 eCommerce and Manufacturing in 2020
Will YOU be Ready?
Manufacturing is changing, and the pace of change is accelerating. The Internet, big data, modern APIs, mobile, robotics, 3D printing, and more were all recent changes manufacturers had to grapple with, and will need to conquer to move forward. What about the next set of changes? How will this impact manufacturers not just today, but 5 years from now?
 
What you'll learn:
• How to acquire new customers by leveraging the latest eCommerce technologies and strategies.
• The key takeaways from our research of 200 manufacturers.
• How you can improve customer experience.
• How you can reduce costs now and in the future by leveraging new technology.
• How to prepare for eCommerce and Mobile Commerce customer demands.
HOST
Abbey Dean
Editor
Manufacturing.net
GUESTS
Justin King
Founder
eCommerceandB2B.com
Chip House
Chief Marketing Officer
Four51
http://webinar.manufacturing.net/four51_od_20160316_e-commerce_manufacturing_in_2020/
View Webinar