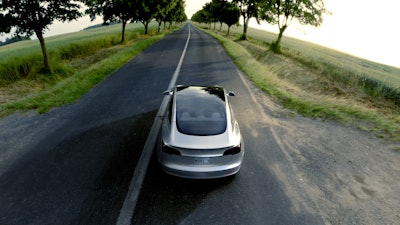 Two of Tesla Motors' production chiefs have left the company in the wake of poorer-than-expected first quarter earnings and ambitious production goals for the mass-market Model 3.
Josh Ensign, vice president of manufacturing, left in early May for a "break," while president of production Greg Reichow plans to leave after a replacement is found for him.
Both worked on manufacturing the Model S and Model 3. Ensign had previously worked for Honeywell on supply chain and logistics. Reichow seems to be stepping out between projects, leaving before he can become tangled in the production of the Model 3. He will stay on in order to find his replacement, who will be able to start fresh on the production of the Model 3.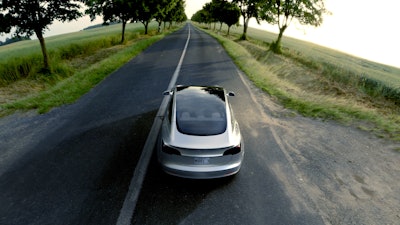 A spokesperson told Fortune that neither departure was due to increased stress in the company, but Tesla is in a slightly precarious spot when it comes to delivering on the goals CEO Elon Musk has set for the Model 3.
A recall was issued for the Model X sedan due to a problem that could lead to the rear seats snapping forward in a crash. Additionally, more people ordered the $35,000 Model 3 than there are existing Tesla owners, meaning the company will need to scramble to get its Gigafactory up and running.
Instead of holding back, Musk has accelerated the pace, suggesting that 500,000 new vehicles will be available by 2018 instead of the original goal of 2020.
Tesla's first quarter earnings came in at a $283 million loss.