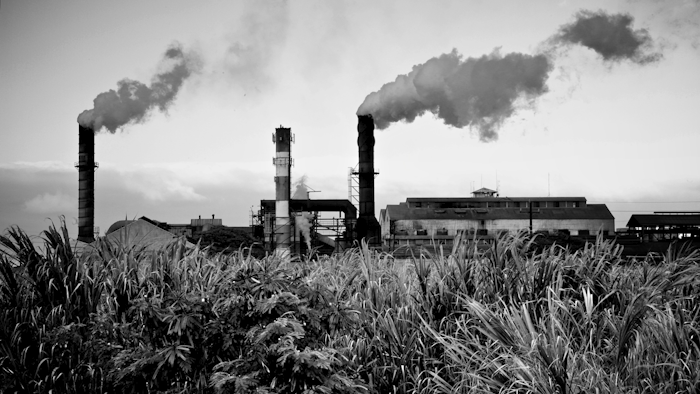 WAILUKU, Hawaii (AP) — Hawaii company Alexander & Baldwin is considering cattle grazing and crops used to make biofuels as it phases out sugar production at the state's last sugar plantation.
The company held a conference call with investors last week covering topics like a grazing trial on the island and weighing the possibility of leases for large-scale ranching, the Maui News reported.
President and CEO Chris Benjamin said the company hopes to help local ranchers meet the growing demand for grass-fed beef.
"And, we hope to help them address their infrastructure needs as they try to expand to meet this market," he said.
The company's 36,000-acre Hawaiian Commercial & Sugar Co. plantation, on Maui, will stop sugar production before next year and reduce its workforce from 675 to 15.
The plantation and Maui Cattle Co. will use the cattle-grazing trial to research putting grass-fed beef production on 29 acres, according to HC&S General Manager Rick Volner.
"We have been encouraged by the broad-based responsiveness of the local ranching community to our initial outreach, have great respect for their knowledge of and ability to operate in this industry, and have found them to be extremely helpful in identifying both the benefits and the challenges of the ranching business in the islands," Volner said.
Alexander & Baldwin Inc. announced earlier this year it was getting out of the sugar-growing business because of financial losses. The move signals the end of an industry that once powered the local economy and lured thousands of immigrants to the islands.
The company estimates agribusiness operational losses this year between $5 million and $15 million.
Revenue fell from $150.7 million in the first quarter of last year to $108.8 million in the first quarter of 2016. The decrease is related to declining agribusiness revenue and lower asphalt prices, among other factors.
A $7.5 million net loss in the first quarter of 2016 is mostly tied to ending sugar operations.