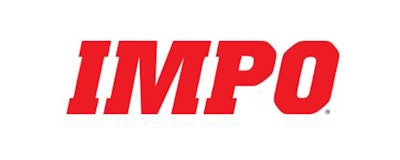 IMPO's top five stories last week included an industrial accident at a Tonawanda Coke plant, the introduction of the first drone for human passengers and a coal miner fatality.
Take a look at last week's biggest stories:
Worker Killed In Accident At Chicago's Ford Plant Identified: Authorities identified a worker at the Ford Motor Co.'s Chicago Assembly Plant on the city's far South Side who was killed when a wall collapsed. The Cook County Medical Examiner's office says 45-year-old John Jaloway of Carol Stream was rushed to Advocate Trinity Hospital in Chicago where he was pronounced dead. The Chicago Fire Department say the accident happened just before 11 a.m. on Saturday in part of the plant under construction. A section of concrete wall collapsed, killing Jaloway. In a statement, Ford officials say another worker was seriously injured trying to help after the accident.
89K Pounds Of Beef Recalled For Potential Wood Contamination: The U.S. Department of Agriculture's Food Safety and Inspection Service announced last Monday the recall of 89,000 pounds of beef from a Minnesota meat company after discovering it may be contaminated with wood. Sauk Rapids' Huisken Meat Company said the wood was found during production and came with an incoming ingredient. The product was shipped nationwide. No illnesses have been reported, and consumers are encouraged to throw away or return the products.
Worker Dies In Accident At Tonawanda Coke Plant: An employee of the Tonawanda Coke plant near Buffalo died in an industrialaccident. Authorities say a 60-year-old man was killed while doing routine maintenance on a freight elevator at about 8:30 a.m. last Wednesday. The victim's name hasn't been released yet. Tonawanda Coke spokesman A.J. Verel says he'd worked at theplant for more than 10 years and was respected and loved by his co-workers. The federal Occupational Safety and Health Administration is investigating.
Chinese Company Touts First Drone For Human Passengers: A Chinese company last week introduced a new drone capable of lifting a human passenger more than two miles into the air. Ehang Inc. said that the first-of-its-kind electric aircraft, unveiled at the Consumer Electronics Show in Las Vegas, is designed to fly at elevations between 1,000 and 1,650 feet, but can reach a maximum altitude of 11,500 feet. It can carry up to 220 pounds in its cabin — equipped with air conditioning and a reading light — and fly for 23 minutes at a top speed of 63 miles per hour. Passengers enter their desired route prior to flying, then use a tablet to select either "take off" or "land" commands. The company hopes to sell the 184 for $200,000 to $300,000 beginning later this year, but the addition of a human passenger adds another thorny issue to an already tricky area of aircraft regulation.
Coal Miner Killed In Southern West Virginia: State officials are investigating a coal mine accident that killed a worker in southern West Virginia. West Virginia Department of Commerce spokeswoman Leslie Smithson says the fatality involving a belt roller occurred early last Monday at Greenbrier Minerals LLC's Lower War Eagle Mine near Cyclone in Wyoming County. Greenbrier Minerals vice president of human resources Gary Groves says the victim was a 53-year-old foreman who was working on a mine belt when the accident occurred. Groves says the victim was found about 1 a.m. Smithson identified the miner as Peter Dale Sprouse of Clear Fork.