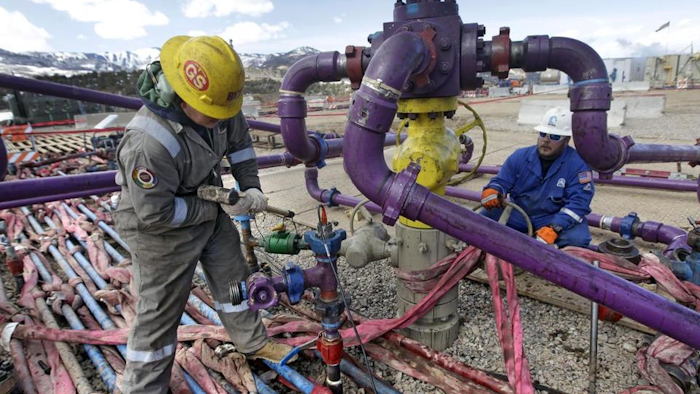 A recent study from the U.S. Geological Survey links the duration of hydraulic fracturing to the concentration of organic compounds in drilling wastewater.

In addition, researchers speculated that increased microbial activity in water with high levels of organic compounds could prove useful in future efforts to clean up fracking accidents.

The USGS analysis of 13 fracking wells in Pennsylvania's shale gas fields found surprising variation in the wells' levels of organic compounds and microbes. Researchers said the variation did not follow spatial or geographic patterns, but could correspond to the time a well was in production.

"The presence of microbes seemed to be associated with concentrations of specific organic compounds — for example, benzene or acetate — and the length of time that the well was in production," said Denise Akob, a USGS microbiologist and lead author of the study.

Organic compounds, which are added to the mix of sand and water needed to extract shale oil and gas from fracking, are biodegradable and likely supported microbial activity in drilling wells.

USGS analysts said the microbes could prove advantageous by breaking down those potentially harmful compounds.

The combination of sand, water and chemicals used to crack shale rock -- commonly called brine -- can contaminate waterways if accidentally released. A leak earlier this year in western North Dakota sent nearly three million gallons of brine into two nearby creeks.