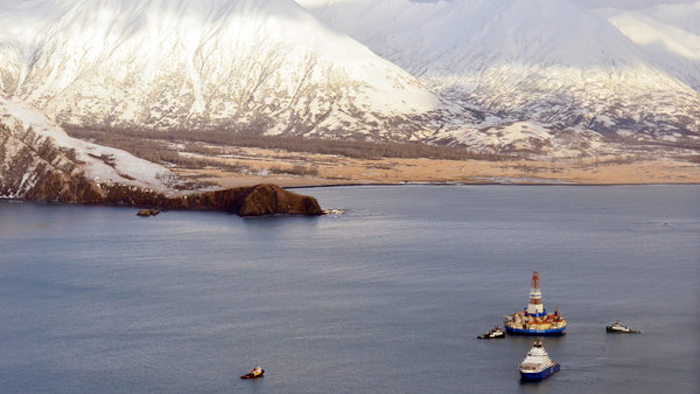 Obama administration officials on Monday signed off on a proposal from Shell to drill in arctic Alaskan waters.

The conditional approval by the U.S. Interior Department's Bureau of Ocean Energy Management would allow Shell to move forward with plans for exploratory drilling in the Chukchi Sea. The company would still be required to obtain permits from state and federal regulators and comply with environmental laws.

BOEM officials said the decision took the area's "significant environmental, social and ecological resources" into consideration.

"As we move forward, any offshore exploratory activities will continue to be subject to rigorous safety standards," BOEM Director Abigail Ross Hopper said in a statement.

The petroleum industry long sought access to the Chukchi and the Beaufort seas — on Alaska's northwestern and northeastern coasts, respectively — which are thought to sit atop massive oil and gas reserves.

Shell officials called the BOEM decision a symbol of "the confidence regulators have in our plan," but cautioned that "it's imperative that the remainder of our permits be practical, and delivered in a timely manner" for exploratory work to resume this summer.

Shell invested about $6 billion in preparation for offshore Alaskan drilling but experienced complications with deploying equipment for two test wells. The company shut down the operations in 2012 following an air pollution fine and a drilling rig running aground.

Environmental officials blasted the administration's announcement. They fear that the harsh environment could lead to problems that far exceeded the 2010 Deepwater Horizon spill.