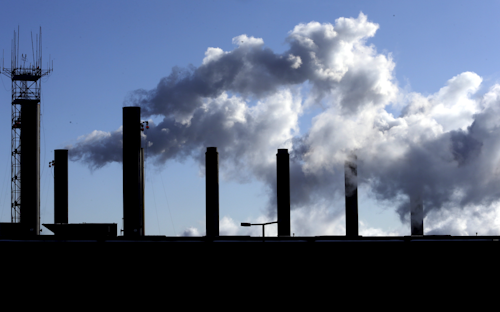 Federal data released this week showed that carbon dioxide emissions from the nation's energy sector were at their lowest in 25 years during the first six months of 2016.

The report from the U.S. Energy Information Administration said that the 2,530 million metric tons of energy-related carbon dioxide was the lowest for the first half of a calendar year since 1991.

The agency also predicted that the 2016 emissions total — estimated to be 5,179 million metric tons — would be the lowest over a full year since 1992.

EIA analysts primarily blamed the lower totals on generally mild weather throughout the U.S. during the first six months of the year. The number of heating degree days — which indicates demand for heating — was the lowest since at least 1949, when the government first received monthly data for all 50 states.

The agency, however, also acknowledged that the nation's changing energy mix also contributed to a pattern of lower emissions.

Coal consumption fell by 18 percent between the first six months of 2015 and the first half of this year, while the use of natural gas — which generates comparatively fewer carbon emissions — fell by 1 percent.

In addition, the EIA noted that consumption of renewable, non-carbon energy increased by 9 percent over that span.

Petroleum consumption increased due to low gas prices, but officials said it was more than offset by the coal and natural gas declines.