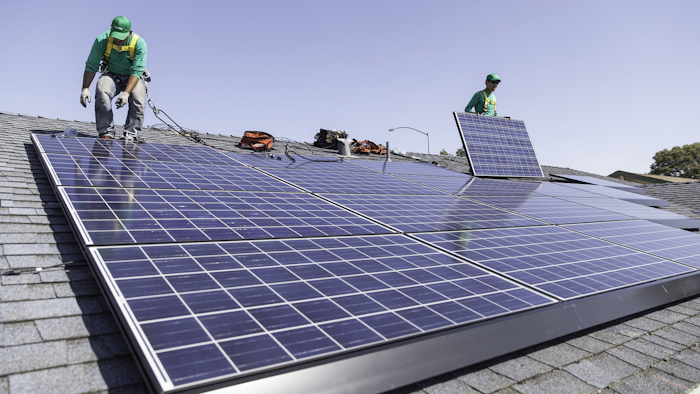 Tesla plans to expand its partnership with Japanese electronics giant Panasonic to include production of solar panels.

The companies over the weekend announced the signing of a non-binding letter of intent to collaboratively manufacture solar energy cells and modules at a facility in Buffalo, N.Y.

Tesla and Panasonic already partner on the former's "Gigafactory," a Nevada complex that will build batteries for Tesla's electric vehicles.

"Panasonic PV cells and modules boast industry-leading power generation performance and achieve high quality and reliability," Panasonic's Shuuji Okayama said in a statement. "We expect that the collaboration talks will lead to growth of the Tesla and Panasonic relationship."
The agreement is contingent upon shareholder approval of Tesla's proposed purchase of solar panel installer SolarCity, which plans to open the plant in Buffalo next year.

Tesla CEO Elon Musk hopes to integrate SolarCity's production, installation and financing capabilities with Tesla's energy storage devices to create a "one-stop" stop for solar energy systems.

"By working together on solar, we will be able to accelerate production of high-efficiency, extremely reliable solar cells and modules at the best cost," said Tesla Chief Technical Officer JB Straubel.

The agreement, however, could be scrapped if the $2.6 billion Tesla-SolarCity merger falls through.

Critics expressed concerns about the profitability and debt levels of the companies, as well as the already-close ties between them. Several shareholders filed lawsuits opposing the deal.