Infographic: Tough Times In The Bakken — Oil Worker Deaths, By The Numbers
The Bakken. The words have become synonymous with America's energy boom and the thundering noise of oil wells. But unfortunately the industry in the region has also developed a reputation for something darker: oilfield worker deaths.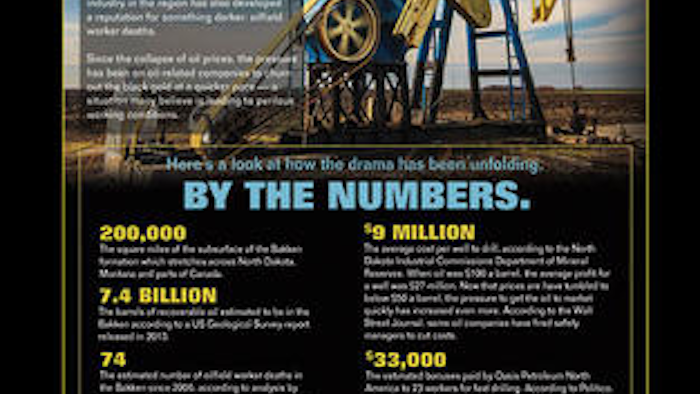 This infographic appeared in the October print issue of IMPO Magazine. To view the digital version, click here.