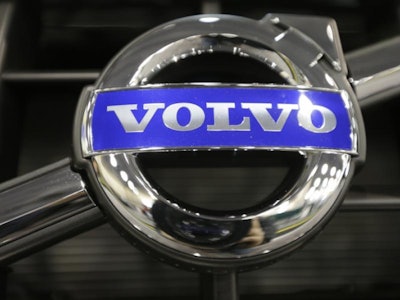 DUBLIN, Va. (AP) — Volvo Trucks will lay off 734 production workers at its plant in southwest Virginia due to a slowdown in demand, the company disclosed Tuesday.
Layoffs at the New River Valley Assembly Plant in Dublin will take place over three weeks starting in early February, company spokesman John Mies said.
He added that Volvo must adapt to market changes including a decline in demand for long-haul trucks.
"We're seeing that highway truck customers, who drove much of the recent market growth in America, have largely accomplished the renewal of their fleet, so demand from that segment in particular is softening," Mies said.
The 1.6-million-square-foot plant currently employs 2,800 workers and is the largest Volvo truck manufacturing facility in the world.
The company still intends to move forward with its plan to spend $38.1 million in upgrades at the plant, Mies said.
Gov. Terry McAuliffe announced in September that Volvo Trucks would build a 36,000-square-foot facility in Dublin, in Virginia's Pulaski County, featuring a product showroom, training rooms, a 200-seat theater and an observation area for viewing trucks on a 1.1-mile "customer experience" track.
Suzanne Clark, spokeswoman for the Virginia Economic Development Partnership, stressed that Volvo operates in a cyclical market and said she's confident that jobs will return to the Volvo plant when demand in the trucking industry recovers.
"This will certainly have an effect on economic development in Pulaski County, but, as always, we're hopeful to identify any opportunity to help with the transition and help the region recover," Clark said.
An economic development official for Pulaski County and representatives from United Auto Workers Local 2069, which represents some of the plant's workers, didn't immediately respond to a request for comment from The Associated Press.