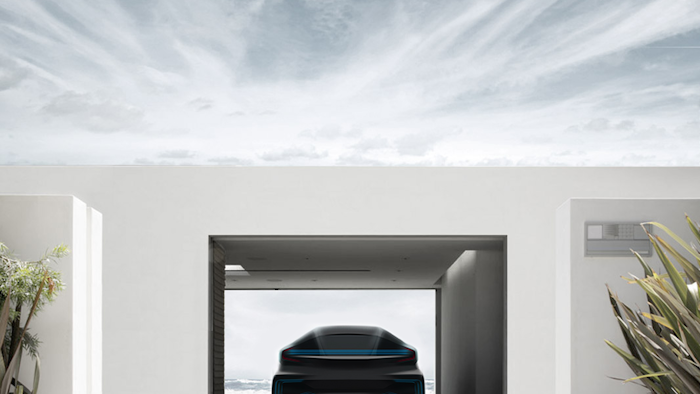 The enigmatic electric vehicle startup Faraday Future this week announced plans to debut its first concept car at the Consumer Electronics Show in January 2016.
In keeping with it's perceived air of mystery, Faraday revealed only the most cryptic of details regarding the concept.  Although vague, Faraday posted on their website that the car is inspired by the company's "design and engineering vision."
Little is known about the automaker, but many within the automotive industry are already calling Faraday's concept all-electric, autonomous vehicle Tesla's true rival.
Much of the speculation surrounding Faraday Future's perceived advantage over Tesla comes from the impressive roster of automotive higher-ups they've already acquired, including talent from Nissan, BMW and even Tesla.
At the recent Los Angeles Auto Show, Faraday's new head of design Richard Kim spoke about what to expect from the automaker.
"We're talking about consumer tech becoming more advanced," Kim said. "My thermostat at home knows exactly what I want. Why isn't the car there yet?"
Faraday Future announced in November plans to build a billion-dollar factory to begin producing cars by 2017. The company hopes to break ground on the new facility by early next year.
What do you think about the mysterious Faraday Future? Has Tesla finally found a worthy rival? Comment below or tweet me @MNetAbbey.