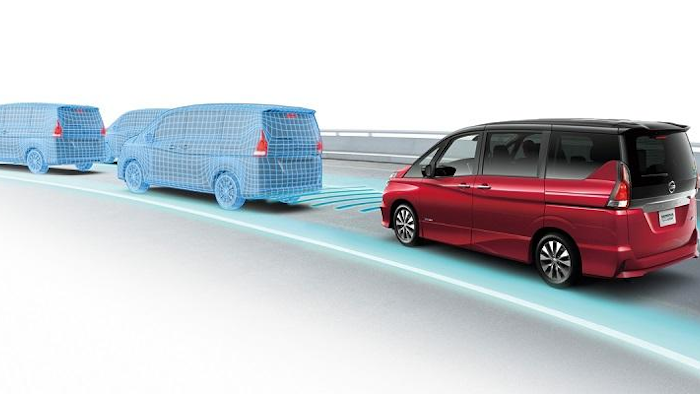 Last week, Nissan offered a new look at its anticipated driver-assistance program. The ProPilot technology uses one camera in the front of the car (as opposed to a suite of radar or LIDAR) to autonomously pilot the car on highways. Nissan claims that its image-processing software can successfully recognize lane markers and other vehicles in three dimensions. It can take tight turns, keep its distance between other cars including in the case of merging and switching lanes and keep still in stopped traffic.
The system is switched on and off using a simple switch on the steering wheel. Presumably, it also has the sort of alarms and safety systems that could prevent someone from turning it on or off automatically.
Nissan seems to be careful not to call this feature "autopilot." Instead, the name ProPilot implies that the system increases the driver's already considerable 'piloting' skills; not a bad idea to help people keep their eyes on the road.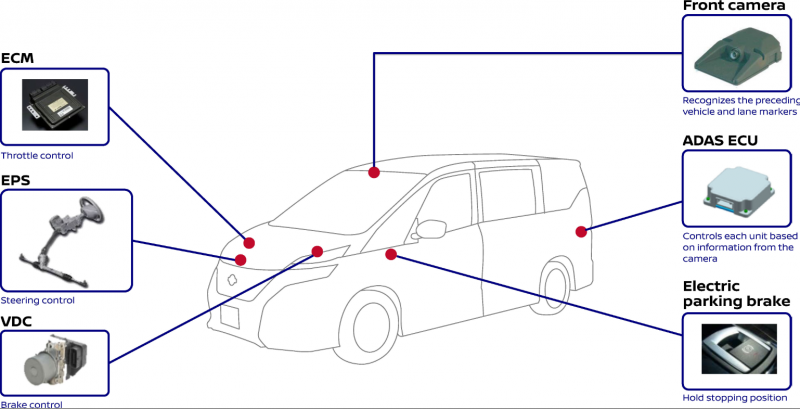 The program will first roll out in Japan onboard the Serena minivan, with sales starting in late August. The Nissan Qashqai SUV will be the second car to get the treatment, with ProPilot expected to be introduced into that model in Europe in 2017. United States and China markets might get the system at some point, but a target date hasn't been announced.
Meanwhile, updates are already planned as well, including automatic lane changes said to be coming in 2018 and autonomous driving for urban roads in 2020.
Nissan is aiming for both zero emissions and zero fatalities with its new lineup.