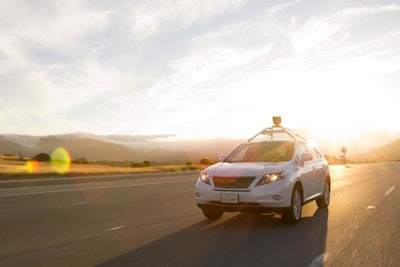 Forget about dry heat. The unfortunate Google employee selected to ride shotgun in the metro Phoenix driverless car adventure likely will produce more sweat than the annual rainfall total in the Arizona desert.
Google announced that the company will begin testing its driverless Lexus RX 450h SUV and prototype cars around Maricopa County to find out how well the vehicles hold up in extreme desert heat and eye-crunching walls of dust during the summer monsoons.
That will be the easy part. Modifications surely can be made to solve the problem of components that succumb to summer temps between 115 and 120 degrees for days at a time. Likewise, engineers certainly can design automotive goggles for the Googles to fend off those occasional wind-blown haboobs.
The hard part for the driverless cars will be avoiding some the nation's most aggressive and distracted drivers, many of whom are transplants that likely relocated to escape prison sentences for traffic violations in other states.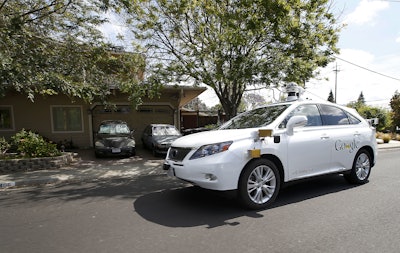 They sometimes confuse freeway shoulders for supplemental high-occupancy vehicle lanes that don't require multiple passengers, exit from fast lanes at 90 degree angles and make it a habit to transport as many unsecured objects of all shapes and sizes as possible in hopes of arriving at the final destination with at least one of them still in the back of the pickup.
Beyond that, the driverless vehicles that so far are limited to traveling at less than 35 mph will be hard-pressed to survive in an environment where 55 mph is the norm — and that's on the local streets. Freeway speeds are closer to 90 mph.
On the local streets where Google's cars will likely concentrate, the few "No Right Turn on Red" signs are generally ignored, and even fewer motorists bother to stop. Left turns on red are actually legal in some instances, though they are not marked by signage.
Adding to the traffic challenges, officials in Scottsdale and other metro Phoenix locales have fallen in love with traffic circles, turning previously manageable intersections into high-speed death-defying games of chicken.
Google's decision to add Phoenix to its test-drive operations taking place in Austin, Texas, Kirkland, Washington, and Mountain View, California, is a very good one, not only to test operation of the vehicles under extreme weather conditions, but also to test maneuverability around hostile motorists. In fact, Arizona might be the state most in need of driverless cars — and fast!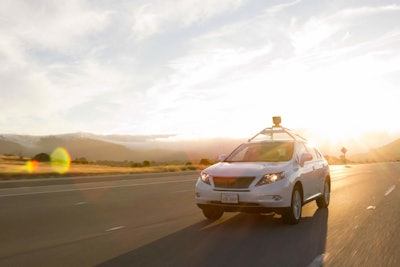 In any case, Arizona seems to be receptive to new technology and is welcoming the Google tests with open arms. "When you think of companies changing the way we live, Google is at the top of the list, and their self-driving car technology is transformational," Governor Doug Ducey said in an official statement. "We welcome them to our state, and look forward to being part of this innovative project."
Google's home state of California, on the other hand, is considering requiring steering wheels, brake pedals and a human being inside driverless cars. That reportedly doesn't sit so well up there in the Mountain View headquarters.
Arizona also generally seems to be less inclined to pass restrictive laws. For example, the state still has no law prohibiting texting while driving. The city of Phoenix does, but not all of the surrounding communities.
Perhaps yet another reason for that poor Google employee to break into a sweat while riding shotgun in the weeks ahead.