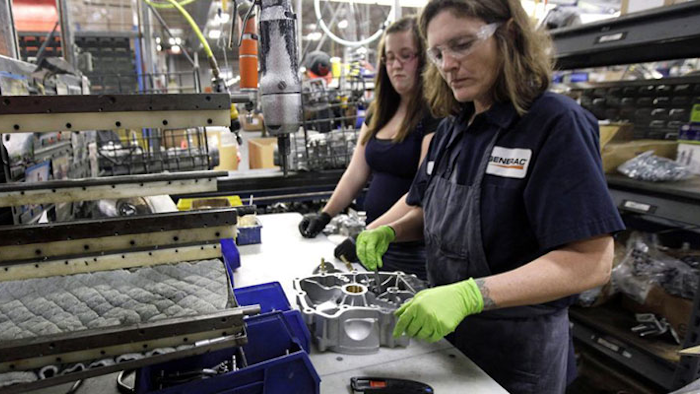 Although manufacturing executives are generally optimistic about the coming year, a new economic analysis suggests that they have tempered their expectations compared to the end of 2014.

The Institute for Supply Management's December 2015 Semiannual Economic Forecast found that 85 percent of participating purchasing and supply management executives in the manufacturing sector believed that 2016 would be the same or better compared to 2015.

Just less than half, however, believed that they would see improvements next year, which was 10 percent lower than the December 2014 survey.

"In 2015, manufacturing experienced 10 consecutive months of growth from January through October, followed by one month of contraction in November," said ISM Manufacturing Business Survey Committee Chairman Bradley Holcomb.

"Our forecast calls for more growth in 2016."

Nearly two-thirds of manufacturing respondents anticipated increased revenue next year while 87 percent expected profit margins to remain the same or increase through April.

The ISM analysis also projected that both imports and exports would increase in 2016, and respondents indicated that the strength of the U.S. dollar — contrary to reports about its impact on export levels — did not dramatically impact their businesses.

Holcomb added that the dollar "will increase across the board, but not as much" as its performance in 2015.

The survey indicated that dramatically lower oil prices are benefitting manufacturers and that the cost of raw materials is expected to remain low next year.

The results also suggested that the manufacturing inventory-to-sales ratio could decline next year. Recent monthly ISM reports showed falling inventory levels, which analysts attributed to efforts to avoid the impact of falling prices.

Poll participants estimated that capital expenditures would increase by 1 percent next year — down from the 8.3 percent increase in 2015 — while production capacity increases should accelerate in 2016.

Manufacturing employment, which remained stagnant in recent months, is expected to increase slightly, while labor and benefit costs should jump by 1.7 percent next year.