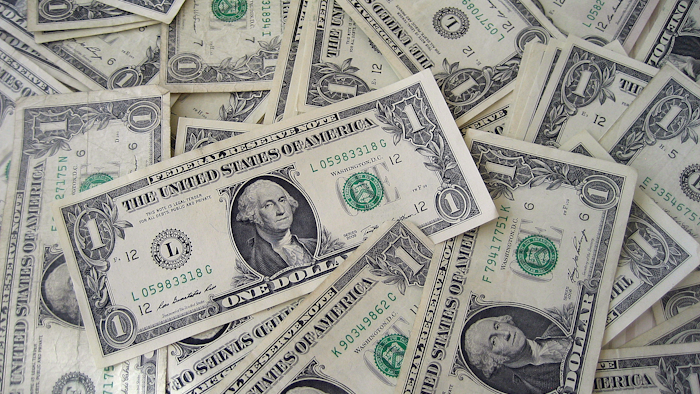 A newly released poll of manufacturing executives found little or no negative impact from the strong U.S. dollar, despite months of warnings about its effects on American exports.
The Institute for Supply Management's December 2015 Semiannual Economic Forecast expected the dollar to gain additional strength compared to foreign currencies in 2016 — although not at the pace of 2015.
But despite a stronger dollar leading to cost increases for American-made goods overseas, 60 percent of participating purchasing and supply management executives said that the exchange rate did not negatively impact their businesses, including 25 percent that said it positively affected their companies.
Still, more than 20 percent felt a negative impact of the strong dollar and ISM officials indicated that the effects were more likely inconsequential than positive.
The forecast also said that both imports and exports should increase next year.
ISM Manufacturing Business Survey Committee Chairman Bradley Holcomb noted that the group repeatedly heard the potential ramifications of the dollar, but "that's not what the panel is saying when you dig down into the numbers."
Meanwhile, 85 percent of respondents predicted that 2016 would be as good as or better than 2015, which Holcomb characterized as optimistic despite a forecast that was lower than the year-end 2014 poll.
"In 2015, manufacturing experienced 10 consecutive months of growth from January through October, followed by one month of contraction in November," Holcomb said. "Our forecast calls for more growth in 2016."
Poll participants estimated that capital expenditures would increase by 1 percent next year — down from the 8.3 percent increase in 2015 — while production capacity increases should accelerate in 2016.
Manufacturing employment, which remained stagnant in recent months, is expected to increase slightly, while labor and benefit costs jump by 1.7 percent next year.
Nearly two-thirds of manufacturing respondents anticipated increased revenues next year while 87 percent expected profit margins to remain the same or increase through April.
The survey indicated that dramatically lower oil prices are benefitting manufacturers and that the cost of raw materials is expected to remain low next year.
The results also suggested that the manufacturing inventory-to-sales ratio could decline next year. Recent monthly ISM reports showed falling inventory levels, which analysts attributed to efforts to avoid the impact of falling prices.