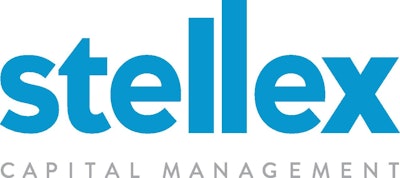 New York and London – Custom Glass Solutions, LLC was acquired today by affiliates of Stellex Capital Management, a middle market private equity firm with offices in New York and London. The financial terms of the transaction were not disclosed.
Based in central Ohio, CGS is a leading manufacturer of large-format laminated, tempered, value-added glass products used in vocational and recreational vehicle applications. Prior to the transaction, the Company was a subsidiary of Guardian Glass, LLC, which itself is part of Koch Industries, Inc.
"We are tremendously excited about the acquisition of Custom Glass Solutions," said Mike Stewart, Managing Partner at Stellex. "We believe CGS is an exceptional business with deep industry know-how and excellent customer support. We look forward to partnering with CGS and its management team and employees to deliver the Company's next chapter of growth through the combination of a customer-focused approach and operational excellence."
"This transaction will enable CGS to leverage its newfound status as a standalone business to unlock several untapped growth opportunities," added Mike Livanos, a member of the Stellex investment team. "CGS is a clear leader in the specialty glass market and one of the few companies capable of producing very large formats, challenging shapes, and technology-enabled solutions."
The CGS management team, under the leadership of Chief Executive Officer Neale Yeomans, invested in the transaction and will continue to lead the business. "We are thrilled to have Stellex as a partner," Yeomans commented. "With Stellex's support, we are well positioned to address our customers' evolving requirements. We are excited about driving our business to unparalleled levels of quality, product innovation, and operating efficiency with a partner that is committed to investing significantly in our people, technology, and infrastructure."
Debt financing was provided by Czech Asset Management, L.P. Benesch, Friedlander, Coplan & Aronoff LLP acted as legal counsel to Stellex. Stinson Leonard Street LLP and Lincoln International LLC advised Guardian Glass on the transaction.