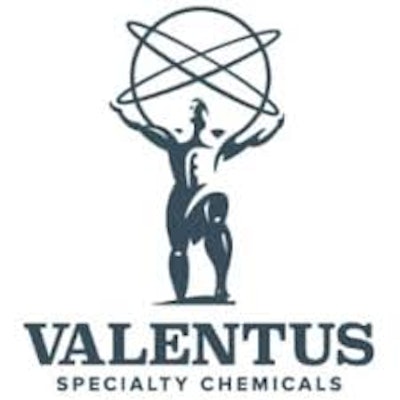 NORTH BRUNSWICK, NJ – Valentus Specialty Chemicals has entered a global technology supply agreement through its Protective Maintenance Coatings business unit and The Thortex Group.
US Coatings will partner with Thortex to provide engineered coatings and repair systems to the worldwide infrastructure repair market.
Thortex has been a trusted industry leader for almost three decades using the best technology in protective coatings and rehabilitation systems in the market today.
According to Mike Reed, Senior Vice President of Sales & Marketing for Valentus, "We have worked closely with Thortex to complement their existing product line and develop a complete range of products. We are very excited about our global partnership with Thortex and will work collaboratively to service the growing market better than before."
Ray Clarke, CEO of The Thortex Group, also commented, "In continuing the legacy of the Thortex brand and to develop a more complete range of products, we are very excited about our global partnership with US Coatings. We will work collaboratively to expand this important and growing market through distributorship opportunities both domestically and worldwide."