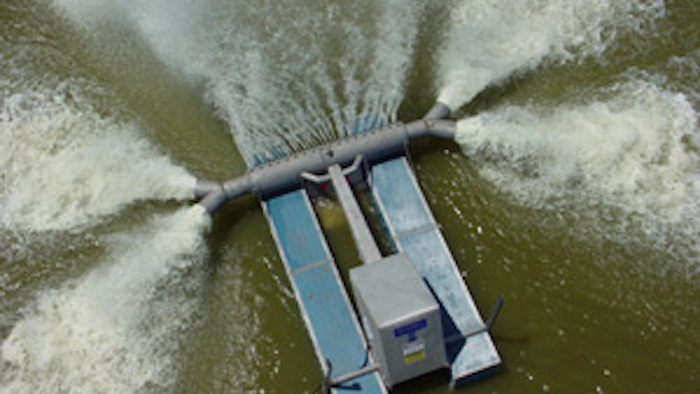 Airmaster Aerator has designed its high-efficiency 50-HP Turbo X-Treme Magnum aerator to provide maximum aeration while using only a fraction of the energy required by other models. According to the company, the floating/surface aerator additionally grants:
The ability to pump 12.5 million gallons of water per day.

 

An energy-saving 50-HP motor that incorporates a turbo blower and a double-sided impeller to achieve high-capacity water movement — with maximum aeration and mixing.

 

The capacity to raise the dissolved oxygen level in the water (ponds, lagoons, etc.), while providing high-capacity water movement.

  

The power to replace aerators requiring up to 3 times the horsepower, resulting in substantial energy savings.
Rugged stainless steel construction.
Ideal suitability for a wide variety of applications, especially deep-water applications, including municipal, industrial, agricultural and disaster recovery.
An optional chemical injection port for adding enzymes and de-foamers.
Reliable, long-term operation with a 1-year warranty.