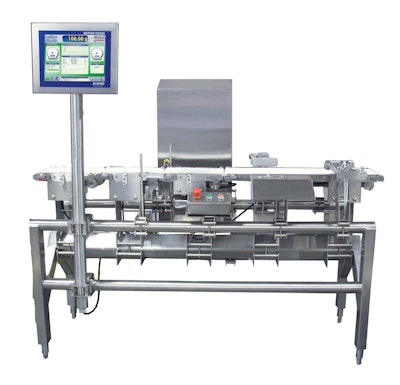 Mettler-Toledo Safeline has built the Hi-Speed Corner-stone® SA™ checkweigher for applications that require heavy washdowns. Furthermore, the company says that the system boasts:
Corrosion-resistant, non-toxic and non-absorbent product contact areas.
Non-product areas designed to eliminate debris buildup and potential bacterial reservoirs.
A weighing accuracy for up to 13 pounds of product.
Easy-clean snap-out conveyors and quick-disconnect servo motors.
Full stainless steel construction that can withstand harsh environments, such as those where blocks of cheese, ice cream bars, milk, and raw and processed meat products are produced.
A hygienic design.
A fully customizable profile for integration into existing production lines.