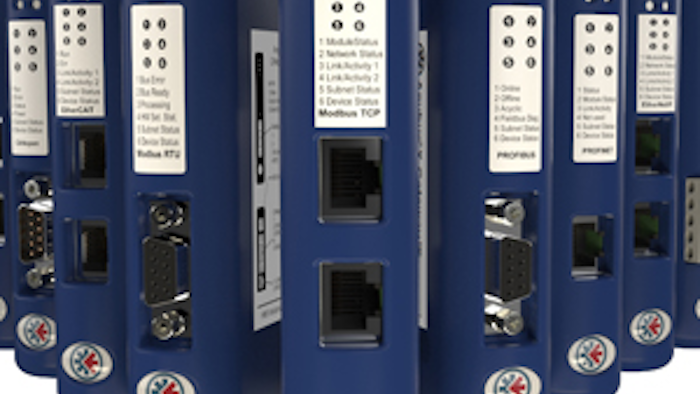 The extended release of HMS' Anybus® Communicator CAN™ enables CAN devices to be connected to CC-Link, ControlNet, Modus RTU, EtherCAT, Modbus TCP, and Profinet IRT. Additional features include:
The Anybus® Communicator CAN™ enables communication between any industrial device with a CAN interface and a chosen industrial network.

The company can now offer a complete solution for 11 major fieldbus and industrial Ethernet networks including

 

CANopen, CC-Link (new), ControlNet (new), DeviceNet, Modbus RTU (new), Profibus, EtherCAT (new), EtherNet/IP), Modbus TCP (new), Profinet, and Profinet-IRT (new).

The device makes life easier for system integrators and network designers, enabling quick and easy connection of CAN-enabled devices to a higher level network.

Typical devices include frequency drives, sensors, actuators, human machine interfaces, barcode readers, RFID readers, weighscales and other types of industrial machinery.