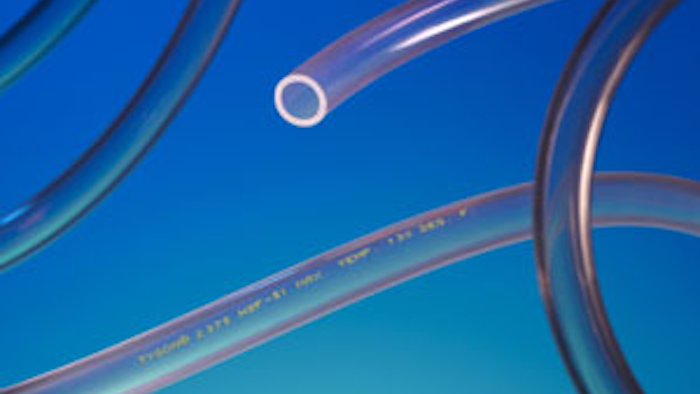 Saint-Gobain Performance Plastics presents its Tygon® 2375 ultra-chemical-resistant tubing with an improved pressure rating, better chemical and corrosion resistance, and optimal flexibility. Intended for use in chemical-dispensing applications, according to the company, the Tygon 2375 additionally boasts:
The capacity to endure concentrated substances — from pesticides to detergents to aggressive cleaning fluids — over extended periods without degrading.

Improved pressure ratings between 30 and 50 percent when compared to its precursor, the Tygon® 2075.

Virtually no response to acids, bases, ketones, salts and alcohols.

 

Construction from clear non-di-ethylhexyl phthalate (DEHP) high-purity tube.

The power to extend product life from weeks to months, reducing both costs and operation downtime.

The elimination of fluid contamination resulting from leaking plasticizers.

A design that resists embrittling or cracking prematurely.

No release of any unsafe by-products when properly incinerated.