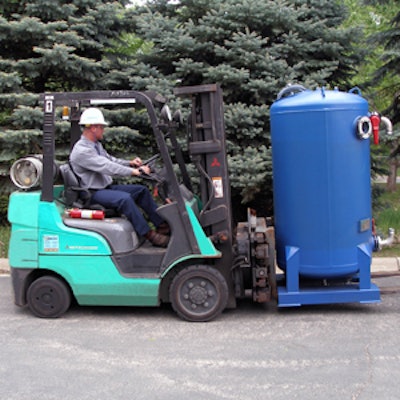 Siemens' new specialty media removes regulated metals from industrial wastewater, groundwater and, storm runoff water. SCU™ Trace Metal Removal Media:
Removes trace levels of metals such as copper, zinc, lead, mercury, cadmium, trivalent chromium, nickel, and others from complex wastewater to levels not possible with ion exchange resins.

Was developed to help industries and municipalities meet new, more stringent discharge levels than the traditional 25 parts per billion (ppb).

Achieves levels below one ppb for most metals at flow rates up to 5,000 gallons per minute.

Can achieve levels below 12 parts per trillion (ppt) for mercury, which meets the current U.S. targets for discharge into the environment.

Is offered in both short-term emergency and long-term permanent SCU™ media systems.

Is replaceable; exhausted media is transferred by Siemens' service technicians to the company's RCRA-certified central treatment and processing facility — both non-hazardous and hazardous wastes are then treated in compliance with all state and federal guidelines, and valuable metals are recycled into secondary raw materials when possible.

Features a small footprint and minimal space requirements; it is a service-based solution that reduces capital investment as well as a monthly rental option.

Comes with Siemens' service exchange, which provides the flexibility to add or remove treatment capacity as the customer's business grows or compliance limits change — systems are simply modified to adjust the size or media type to quickly adapt to the process needs.