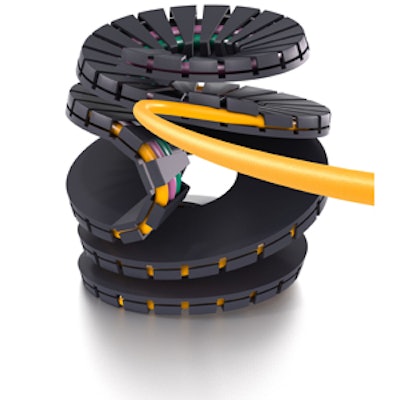 The TwisterBand TB30 carrier system from igus guides energy, data, and media with little wear. The system:
Can make rapid rotating movements of up to 3,000 degrees possible and is limited only by the belt length or design height in the axis of rotation.

Features an injection-molded chain that has easy access links allowing users to press in cables and hoses through split openings.

Features rotary speeds of up to 720 degrees per second.

Can be used in horizontal or vertical positions.

Features a modular design and does not have to be customized to individual customer specifications.