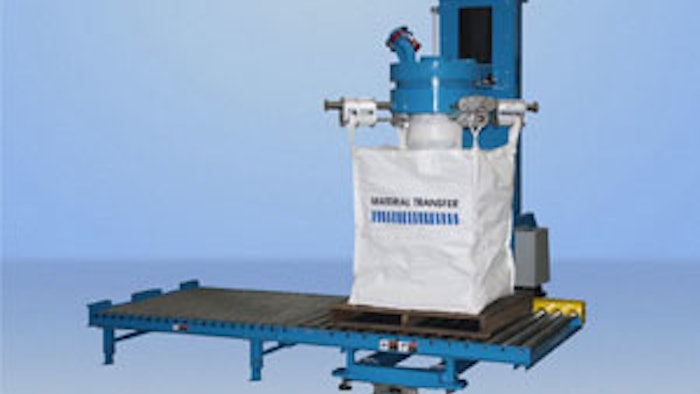 Material Transfer & Storage recently released its MATERIAL MASTER POWERFILL™ bulk bag filler, which not only comes with a scale system, but also:
High-output bulk bag filling by weight to a programmed set point after a bag is connected.

An Easy-Load™ rotary bag hanger system that brings all bag strap connection points directly in front of the operator for quick and easy access.

Release of the bag inlet spout and straps, and the raising of the fill head once the fill cycle is complete.

The discharge of bags with a powered roller conveyor.