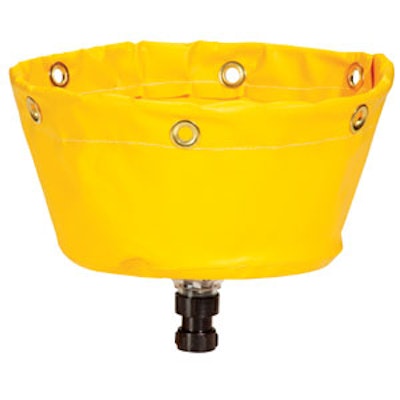 New Pig Corp. recently launched its PIG® low-profile leak diverter to catch leaks in tight spaces and channel them away before damaging the environment and/or equipment, or creating a slip hazard. According to the company, the diverter is also highlighted by:
Construction from a durable, vinyl-coated, non-permeable material that resists punctures, mildew and degradation.

UV resistance for up to 12 months and flame resistantance for added safety.

Acceptance of a standard 3/4-inch hose connection to safely channel liquid to floor drains or to a collection container.

The flexibility to be used as a long-term maintenance solution or as an emergency response when a leak is discovered.

A compact size to allow workers to target spills.

Suitability for use indoors and out.
[email protected]