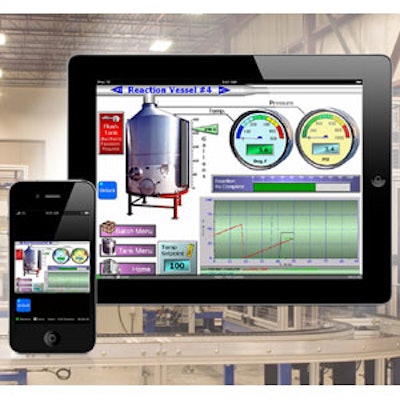 AutomationDirect's new C-more remote human-machine interface application gives mobile users who have a Wi-Fi or cellular connection, and a C-more panel with remote connectivity, remote access and control. Other features include:
Multi-level access control, so each user account can be configured to 1 of 3 levels of access — full control, view only, or view and screen change only.
Multi-level logon security for up to 3 remote-access user accounts, which are configured and stored in the panel project.
Availability through the iTunes App Store for $4.99.
No need for third-party remote-desktop VNC-type applications (unlike similar apps in the market).