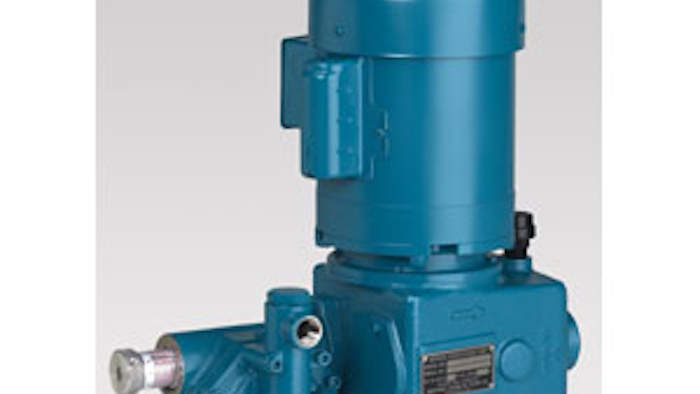 According to Neptune™ Chemical Pump, its 500, 600 and 7000 Series hydraulic diaphragm metering pumps lead the industry, and more specifically:
The 500 Series features a Variable Oil By-pass™ stroke adjustment that allows the valve checks extra time to seat even in heavy liquids (since they are idle during the by-pass portion of the suction and discharge strokes), as well as a 1-GPH (3.7-LPH) flow rate at pressures up to 1,100 PSI (77 KG/cm).
The 600 Series has a flow capacity up to 240 GPH (908 LPH) at pressures up to 4,000 PSI (280 KG/cm).
The 7000 Series mechanically actuated diaphragm metering pump incorporates a simple, straight-through valve and head design to improve flow characteristics, while offering PVC, Kynar or 316 stainless steel liquid ends. This self-priming pump not only provides optimal performance when pumping chemicals, such as sodium hypochlorite, that can off-gas, but also boasts a flow capacity from 15 to 300 GPH at 150 PSI.
International Water Conference Booth #16