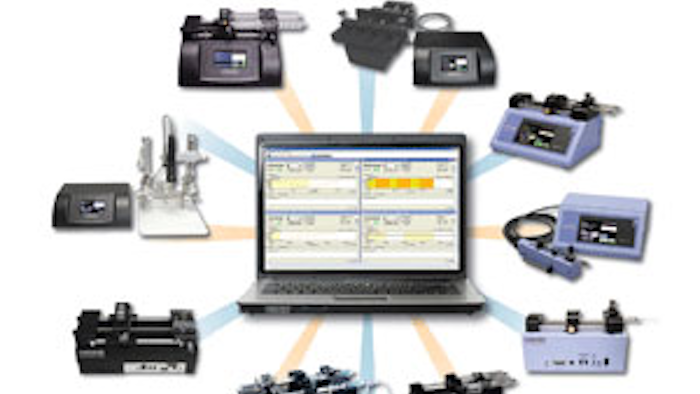 Harvard Apparatus now offers its FlowControl™ software for the flexibility to manually control pumps or run automatically with user-created methods. According to the company, this software also delivers:
The ability to

easily create simple or advanced multi-step methods.
The storage of multiple methods by name.
The display of all pump operating parameters.
Graphic tracking of pump progress.
Data logging and storage of method information.
Start, stop and reset methods on single or multiple pumps.
Easy program operation, which is run on your PC.
Accommodations for the Harvard Apparatus PHD 22/2000, Pump 11 Elite and PHD ULTRA™ syringe pumps.
bioscience@harvardapparatus.com

www.harvardapparatus.com