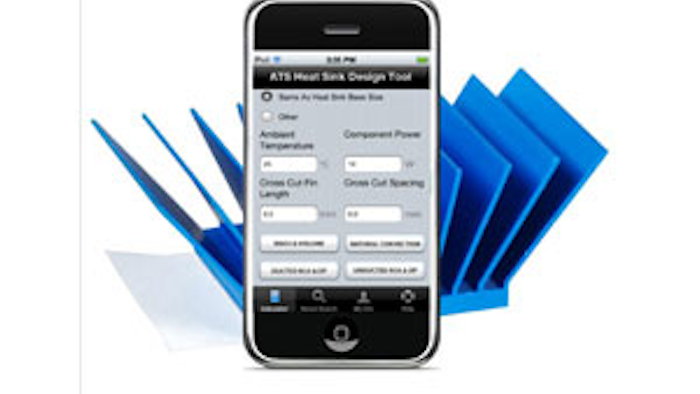 Advanced Thermal Solutions has developed a heat sink design calculator, as an iPhone app, that identifies the proper heat sinks to solve most component-level cooling issues. The app allows engineers to input the essential specifications and then research online for heat sinks that fit their requirements. Other features include:
The ability to design heat sinks for cooling hot components and other electronic devices. Design parameters that include the heat sink material (e.g. aluminum), heat sink dimensions (length, width and height), and the number and dimensions of the sink's heat-spreading fins.
The power to search a number of databases to find out if a sink exists that fits or closely matches entered data — in most situations, a heat sink is available to match the user's needs, but if no heat sink exists, the user can request a free price quote by linking to the company's website.

               

A free downloaded from Apple's iTunes App Store via http://itunes.apple.com/app/hs-design-tool/id489837645?mt=8.
Compatibility with all iPhones, the iPod touch and the iPad.