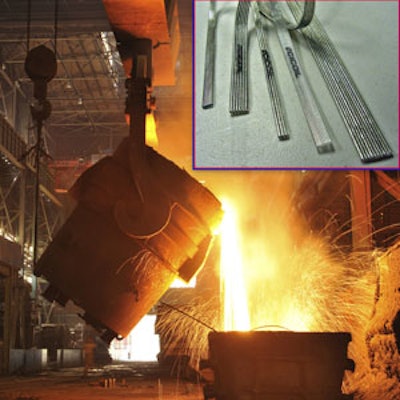 Cicoil's Festoon Cables are designed for continuous flexing and extreme-temperature applications (-65°C to +260°C). According to the company, the cables are:
Ideal in overhead crane, gantry and material handling systems.

UV-resistant and are an excellent alternative to PVC- and Neoprene-jacketed flat cables that do not provide reliability in severe environments and harsh weather conditions.

Characterized by the company's exclusive crystal-clear silicone encapsulation that is tear-resistant, needs no external "armor" or conduit for protection, and will not deform or wear during a lifetime of more than 10 million cycles.

Unaffected when exposed to flames (UL 94 V-0), extreme heat, ice, snow, salt water, acid rain, coarse sand, shock, vibration, sunlight and most chemicals.

Available with anti-friction

coating options (by request).

Characterized by flat construction, which allows for stacking multiple cables where space is at a premium.

Available from stock and custom designs

(

standard, "off the shelf" Festoon Cables) incorporating shielded wires or

signal pairs, tubing for air or fluid transfer, and the company's patented Strip Mount™ fastening strip.

UL Recognized, CE Conforming, RoHS Compliant and are manufactured in an automated, climate-controlled environment.