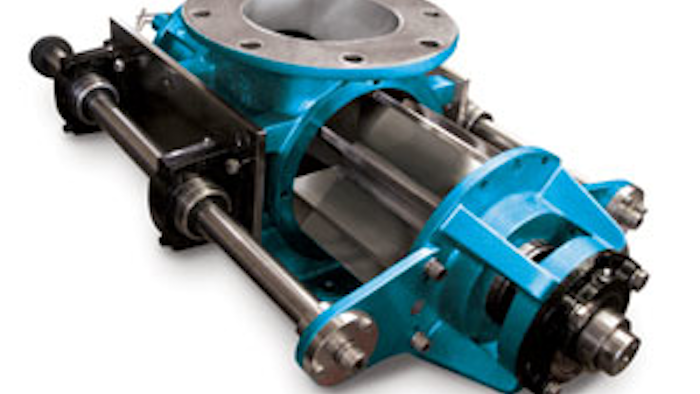 ACS Valves has designed its new line of cast iron rotary airlock valves to deliver the same primary process optimization benefits typically associated with high-end, specialty-application valves for general industry. The company says that these valves further provide:
RotorRail™ technology that enables tool-less access to the rotor and all internal surfaces of the housing without time-consuming disassembly of the rotor, or the removal from service of upstream or downstream equipment.
The ability to reduce rotor service cycle times by 78 percent when compared to bolt-together housing designs and, as a result, increase total process uptime by 18 percent during a typical 8-hour operating shift.
Accurate rotor re-alignment during re-assembly, thus eliminating axial shaft movement, bearing wear and seal leakage, and premature, uneven rotor vane wear.
The elimination of excess pressure loss through the system, ensuring cost-efficient upstream and downstream material management, and reducing process energy consumption.
Pressure differentials up to 15 PSIG and a temperature tolerance up to 500ºF.
Cast iron housings CNC-machined to precise tolerances.
An 8-vane rotor design to produce the optimal inlet/outlet seal.
Selection from closed-end, metering, shallow-pocket, Teflon®-coated and adjustable-tip rotor configurations.
Sizes that range from 6 to 16 inches.
Availability of adjustable rotor tips in stainless steel, hardened steel or bronze, whereas interior surface coating options include hard chrome and Teflon®.