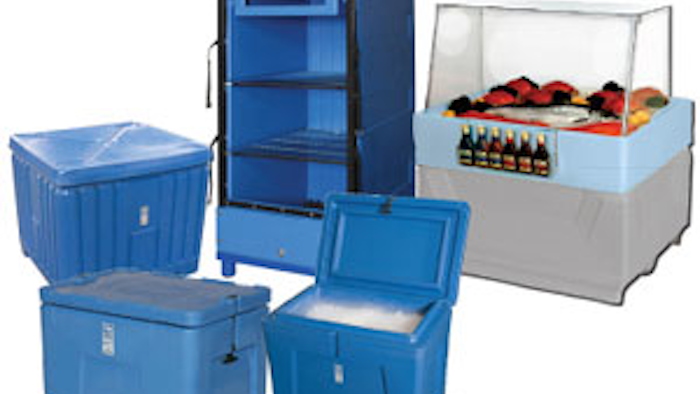 Bonar Plastics says that its Polar insulated containers not only keep frozen products below freezing longer — even without dry ice — but also deliver:
The ability to transport and store temperature-sensitive food products. 
A minimum of 2 inches of foam insulation between double walls.
A durable design that is rotomolded from tough polyethylene and has smooth outer shells devoid of joints. 
Ideal suitability for the food service, dry ice and dairy industries.