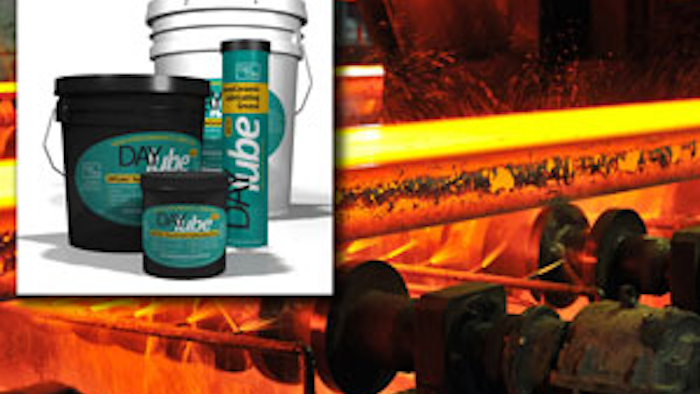 DAYLube high-performance grease from Dayton Progress uses nano-ceramic particles that act as sub-microscopic ball bearings to provide continuous lubrication to steel surfaces — even at temperatures up to 800°F. According to the company, the grease is additionally characterized by:
A much lower coefficient of friction at all temperatures than traditional PTFE greases, so the chemically inert grease is also environmentally friendly.

It maintains its viscosity across full temperature range (from -40°F to 800°F) and is NSF-H1 Food Grade Certified.

This proven nano-ceramic lubricating grease does not soften or run out — after 100,000 production strokes it shows no evidence of breaking down.

Unparalleled friction reduction and wear resistance make it ideal for a wide range of high-temperature applications including industrial ovens, boilers, commercial conveyor ovens, and equipment within high-temp locations like foundries, steel mills, chemical plants, refractories, and more.

It features high load-bearing properties, a low dielectric constant, does not contain metal or silicone and is resistant to steam, acids and most chemical products.

It is available in 16-ounce tubes and 16-ounce jars, gallon pails and five-gallon containers.