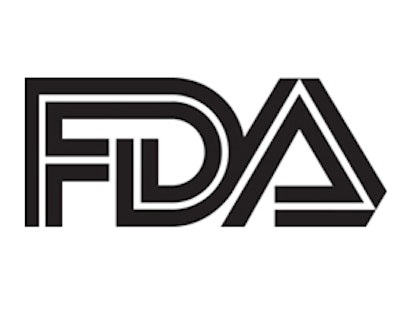 WASHINGTON (AP) — The Food and Drug Administration has detained several shipments of imported orange juice after finding traces of an illegal fungicide.
The government says the juice is safe to drink. But the fungicide, carbendazim, is not approved for use in the United States, so any juice that contains traces of it must be detained. It is used in other countries to combat mold on orange trees.
The FDA said Friday it had detained about 11 percent of orange juice and orange juice concetrate imports since it started testing for the fungicide earlier this month. The agency detained 9 out of 80 total shipments at the border, while importers withdrew two additional shipments from sale after the carbendazim was discovered.
The government started testing for the chemical at the border after Coca-Cola, which owns juice brands Minute Maid and Simply Orange, reported finding the chemical in its own juice and in competing juices. Most orange juice products made by Coke and other companies contain a blend of juice from different sources including Brazil, where the fungicide is approved for use. All of the products detained or withdrawn were from Brazil and Canada.
Test results released by the FDA showed the highest levels found were in a Jan. 4 shipment from Brazil. That shipment contained up to 52 parts per billion of the fungicide, still far below the European Union's maximum residue level of 200 parts per billion. Most of the shipments detained had much lower amounts.
The U.S. government has not established an official maximum residue level for carbendazim in orange juice, but the Environmental Protection Agency has said a detailed risk assessment of carbendazim showed no risks at up to 80 parts per billion. EPA officials have said they believe the real levels of concern are probably thousands of times higher.
Still, the FDA has said it will detain any orange juice imports that contain more than 10 parts per billion of the chemical. Amounts below that aren't detectable, agency officials said.
The agency is also testing domestic samples from store shelves, but those results have not been released.
In a letter to the Juice Products Association earlier this month, FDA official Nega Beru asked the industry to ensure that suppliers in Brazil, the world's largest orange producer, and other countries stop using the fungicide.
"If the agency identifies orange juice with carbendazim at levels that present a public health risk, it will alert the public and take the necessary action to ensure that the product is removed from the market," he said.