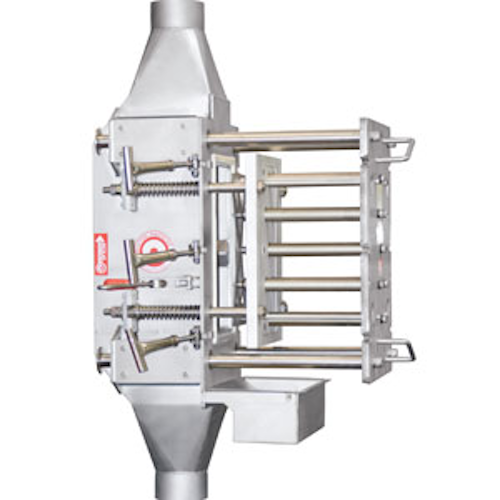 The Pneumatic Line Housing (PLH) from Industrial Magnetics, Inc. incorporates a series of 1-inch diameter, 50 MgOe rare earth tubes on staggered centers — versus single, center-flow and "out of flow" cartridge circuits often prescribed for pneumatic line systems.  According to the company, the product is characterized by:
It is based on the company's successful drawer-in-housing platform of magnets for gravity and choke-feed applications.
The configuration ensures that all material flowing through the housing makes repeated contact with the magnets.
The resulting capture rate of ferrous and weakly magnetic stainless contaminants far exceeds any other magnetic separator available for this type of application.  


PTXi Booth #2035

imi@magnetics.com